Global Center for the Development of the Whole Child
Creating pathways out of adversity for the world's most vulnerable children.
The Global Center for the Development of the Whole Child, based at the University of Notre Dame, collaborates with researchers and practitioners to ensure the wellbeing—physical, emotional, social, and cognitive—of children and adolescents in low-resource and conflict-affected settings. Using an innovative whole child development approach tailored to context-specific needs, we translate research into timely and thoughtful action, adapt research tools to improve the development of learning programs and policies, and activate systems (families, schools, communities) to lift children and adolescents out of adversity.
Explore our newest course on Practical Measurement
---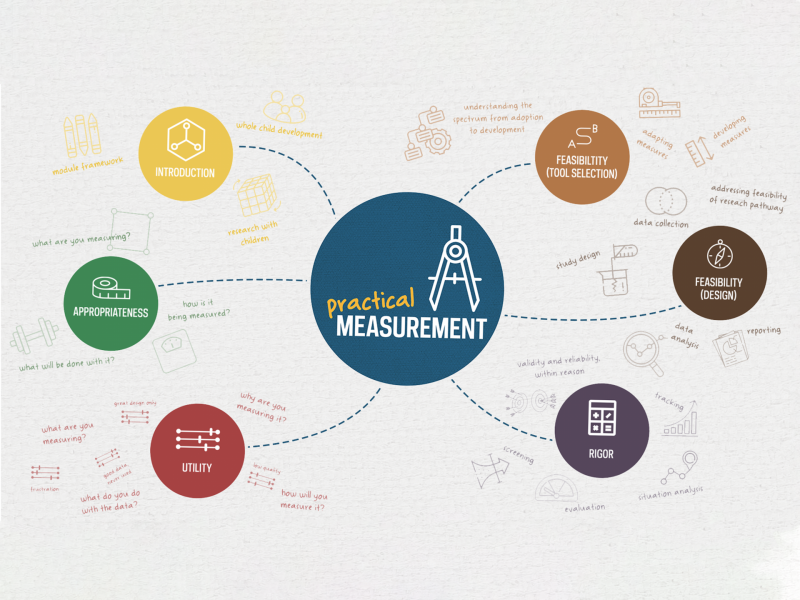 Practical Measurement
Hosted by the GC-DWC's Dr. Nikhit D'Sa, the Practical Measurement course is a self-paced, online video course that covers critical issues that practitioners in low-resource and fragile contexts need to consider when measuring the learning and development outcomes of children and adolescents. Explore the modules in any order you wish, collect Dr. D'Sa's recommendations on additional measurement and evaluation resources from global organizations, and begin to develop a plan to simply and effectively measure and evaluate children and adolescents' outcomes in your context.