The Global Center for the Development of the Whole Child strives to create pathways out of adversity for the world's most vulnerable children and youth using an innovative whole child development approach. Our resources reflect not only our commitment to evidence-based programming and advocacy for whole child development but our commitment to leveraging cutting-edge scientific methods and interdisciplinary collaboration in order to generate actionable evidence, communicate actionable evidence, and build human, administrative, and institutional capacity.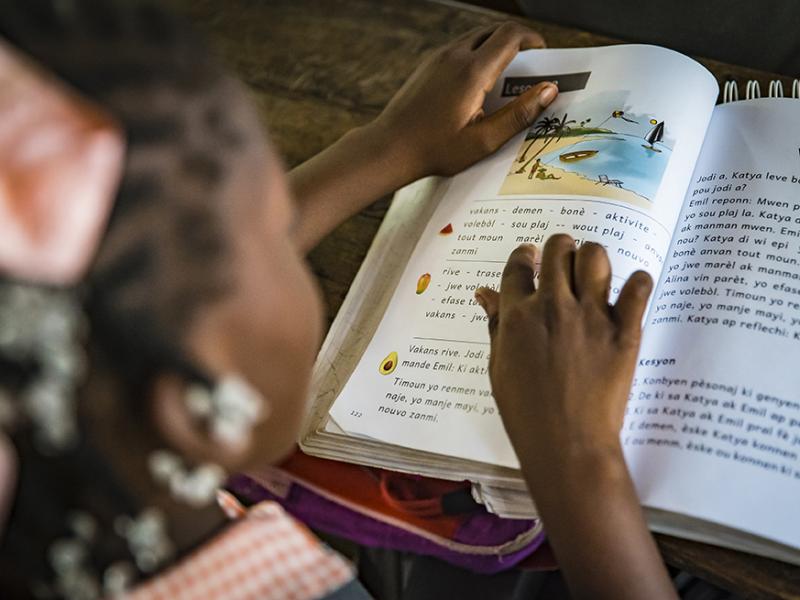 GC-DWC Haiti Resources
GC-DWC Haiti serves as the Center's flagship project and is at the forefront of cutting-edge whole child development interventions including early childhood education, SEL, health and nutrition, systems activation, and social enterprise. Explore classroom resources, children's books, curriculum, teacher training materials, and parenting resources from the initiative. These resources are completely open-source, available in French and Creole, and tailored to the Haitian context.
Opportunities
The Global Center for the Development of the Whole Child, based at the University of Notre Dame, collaborates with researchers and practitioners to ensure the wellbeing—physical, emotional, social, and cognitive—of children and adolescents in low-resource and conflict-affected settings. Established to serve as a coherent platform for the Institute for Educational Initiative's growing portfolio of global child development and learning programs, GC-DWC creates environments that foster resilience and encourage children and adolescents to thrive. Using an innovative whole child development approach tailored to context-specific needs, GC-DWC translates research into timely and thoughtful action, adapts research tools to improve the development of learning programs and policies, and activates systems (families, schools, communities) to lift children and adolescents out of adversity. Specializing in a holistic approach to child and adolescent development, GC-DWC's dedicated team combines innovative research and measurement methods in addition to global collaborations, to assess and address risks and assets at the child-level in order to create environments that go beyond simply fulfilling children and adolescent's basic needs.
We are always looking for Graduate Research Assistants to engage in a variety of research and program development projects. If you are interested in working with us, please complete the form below and reach out to Hannah Chandler (hchandl2@nd.edu) with any questions.