Programs
Building the capacity of change makers
About our Programs
Our programs aim to generate actionable evidence, communicate and disseminate this evidence, and build the capacity of community actors, non-governmental organization practitioners, and policy makers to create pathways out of adversity for children and adolescents.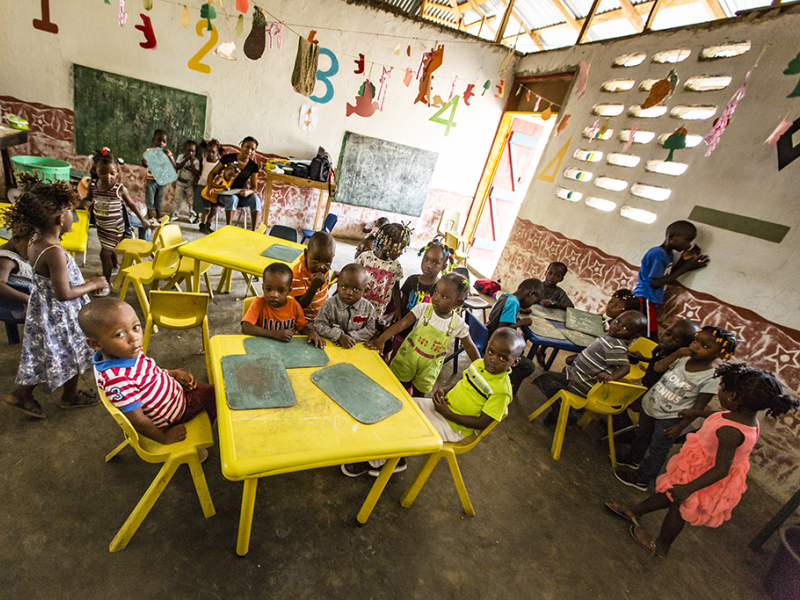 Global Center for the Development of the Whole Child Haiti
GC-DWC Haiti serves as the Center's flagship project and is at the forefront of cutting-edge whole child development interventions including early childhood education, SEL, health and nutrition, systems activation, and social enterprise. The team is active in education policy, practice, and applied research.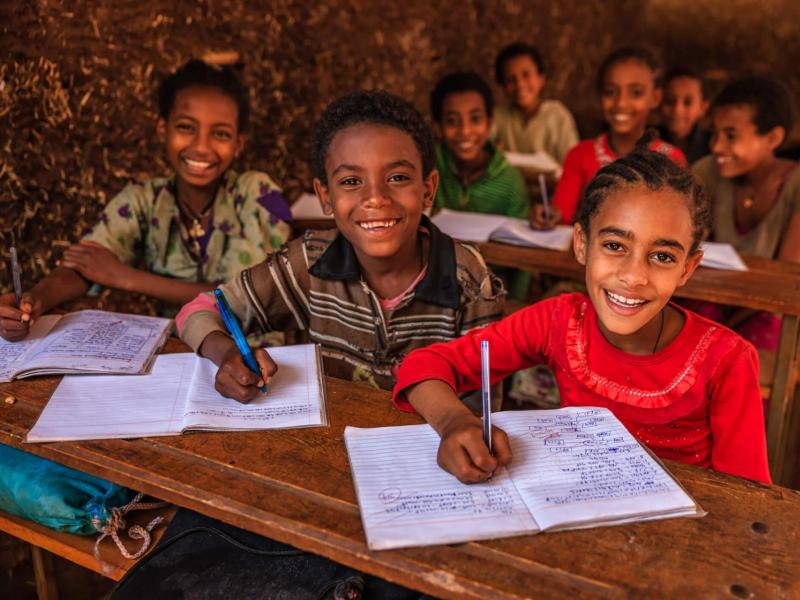 SHARE: Supporting Holistic and Actionable Research in Education
While progress has been made in recent years to conduct research that strengthens education systems in low-middle income countries (LMIC), there continue to be significant barriers to the utilization of education research to inform policy and practice. SHARE brings together education policy-makers, practitioners, researchers, and knowledge disseminators  to ensure education research meets the needs of and is accessible to key stakeholders in education systems.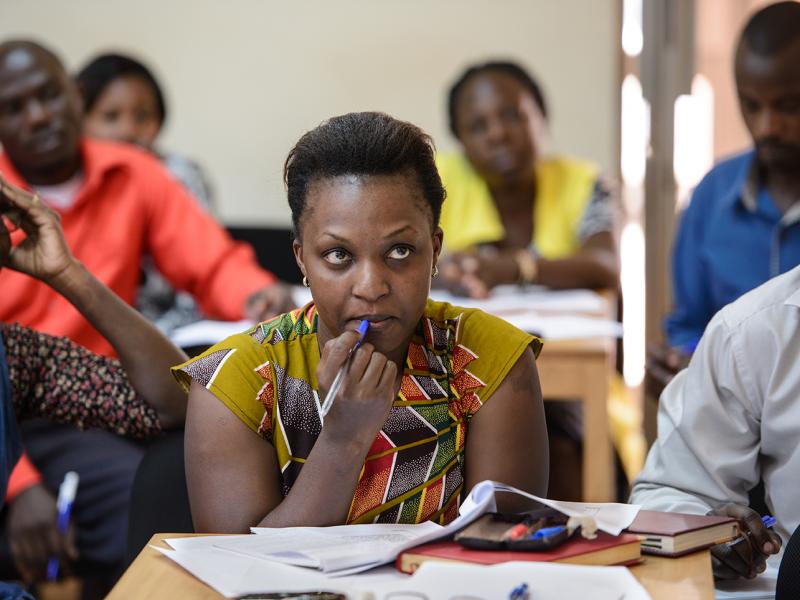 Be Well, Teach Well
Despite the global emphasis on improving student social and emotional learning outcomes, there is little attention paid to teachers' well-being. Moreover, there are few validated, rigorous assessments of teachers' well-being that can be adapted for low-resource and displacement contexts. If the global education community is truly committed to providing equitable, quality learning opportunities for students then more attention must be paid to teacher well-being, including how to assess and better support teachers' well-being in low-resource and displacement contexts, like Uganda.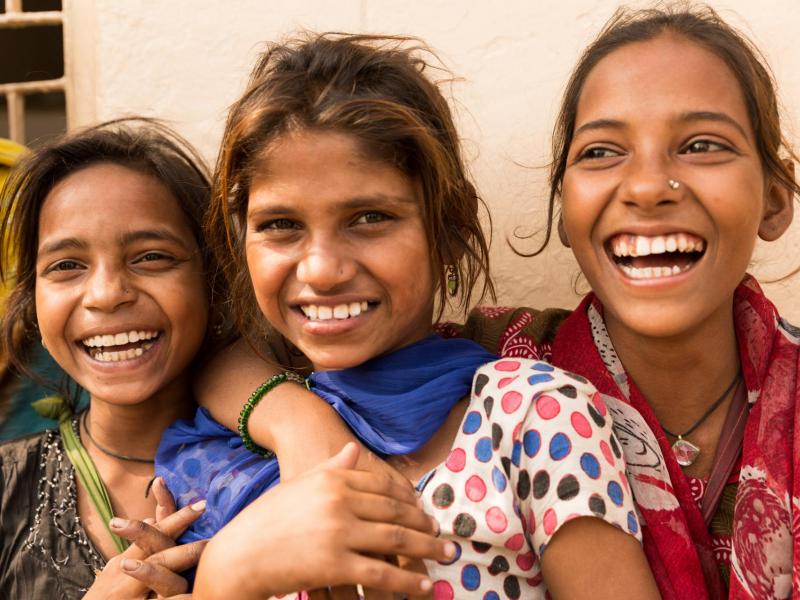 Project Sampoorna
Developing a holistic education system that meets the complex needs of learners requires careful assessment of how both existing and potential activities align within a whole child development (WCD) approach. Project Sampoorna aims to build, operate, and replicate a WCD model of education in India through holistic systems engagement. The project envisions outstanding residential government education institutions that provide high-quality, holistic, and value-based education to marginalized children that is on par with the education of advantaged children and will enable social mobility and empowerment through a variety of curricular and extracurricular activities.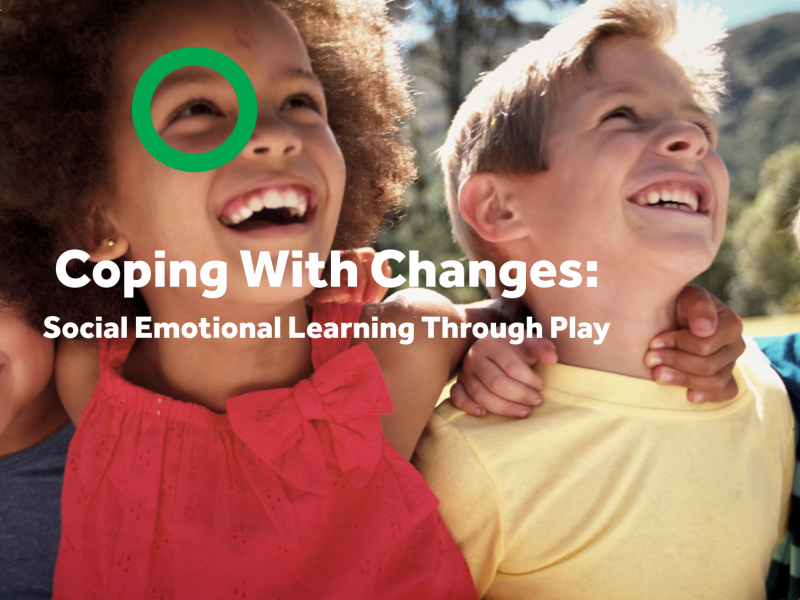 Coping with Changes: Social-Emotional Learning Through Play
In response to COVID-19, the LEGO Foundation developed a capacity-building course for educators and caregivers to respond to uncertain situations and to support their own and their children's social and emotional learning (SEL) through play. The course explores how educators and caregivers can leverage child and adolescent development knowledge and play-based learning to foster children and adolescents' crucial social and emotional skills in times of crisis. The GC-DWC's Dr. Nikhit D'Sa joins the LEGO Foundation as an expert instructor for the adolescent module of the course.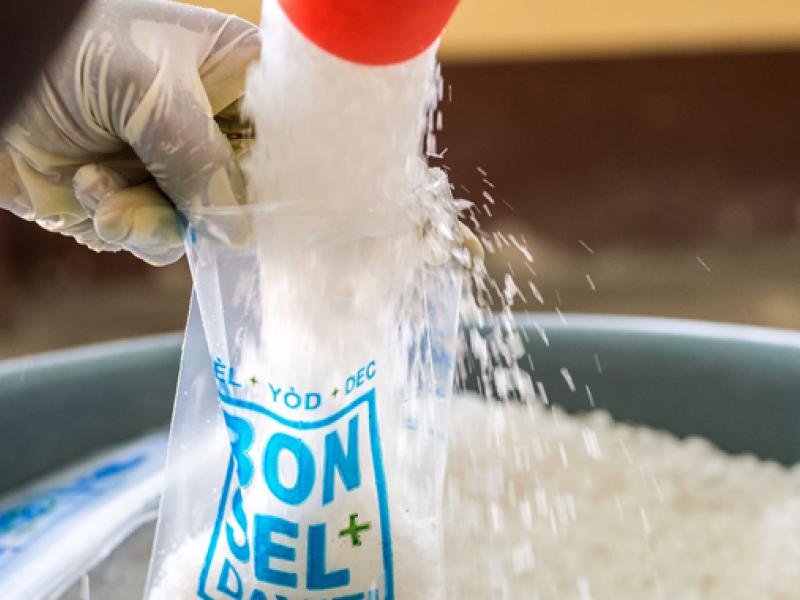 Social Enterprise Initiative
Despite progress made in global development and local capacity building in the past decade, sustainability remains a key challenge for actors looking to create change and maximize impact globally. Too frequently, innovative ideas and solutions to complex issues are tied to grant cycles, with progress left to atrophy at the end of grant periods and their assured financial support. Ultimately, true sustainability in global development lies in economic independence from foreign aid and decision-making occurring within functioning, efficient systems at the local level.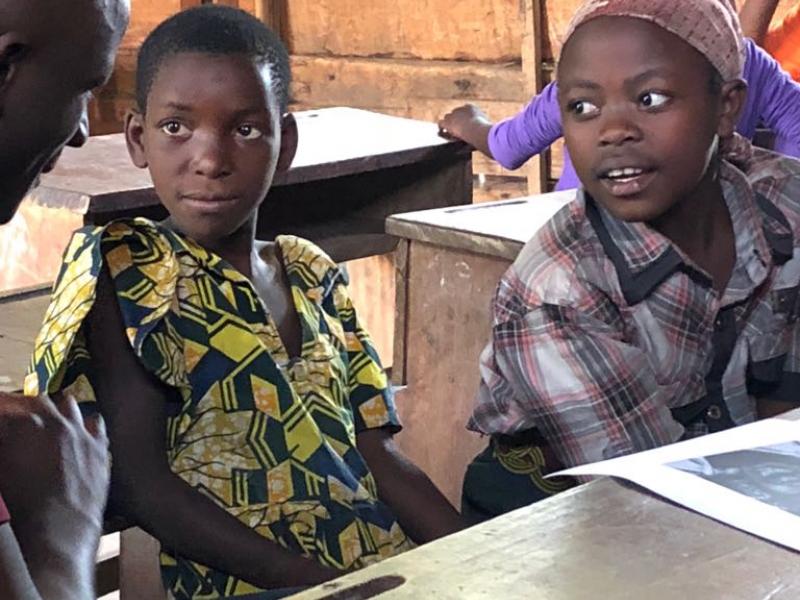 Catch-up Education
Imagine a setting  in the Democratic Republic of the Congo (DRC) where 7 million children aged 6 - 17 are not in school (UNICEF) or in Tanzania where hundreds of refugees from Burundi flee each month to escape political violence and food insecurity (UNHCR). How can we best reach and support marginalized learners, and how can we integrate them into formal or vocational education?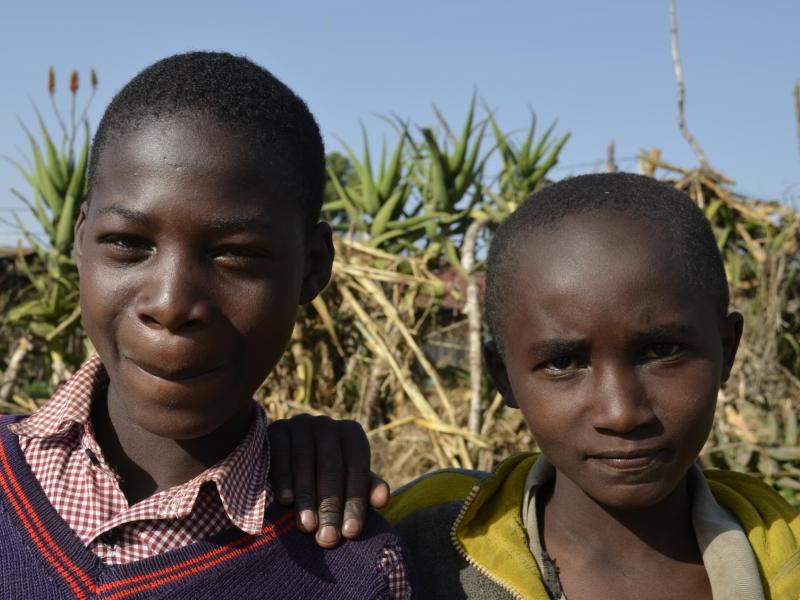 ADAPT
The youth population, aged 15-24, in Sub-Saharan Africa, the fastest-growing region in the world, is expected to double in the next 3 decades, reaching 375 million by 2030. However, development analysts have observed that the continent remains stubbornly inhospitable — politically, economically, and socially — to young people. The International Monetary Fund (IMF) projects that by 2035, there will be more young Africans entering the workforce each year compared to the rest of the world, emphasizing the need for students to learn not only the basic reading and arithmetic skills, but also 21st Century Skills or soft skills — skills that will empower them to face a world that is continually changing.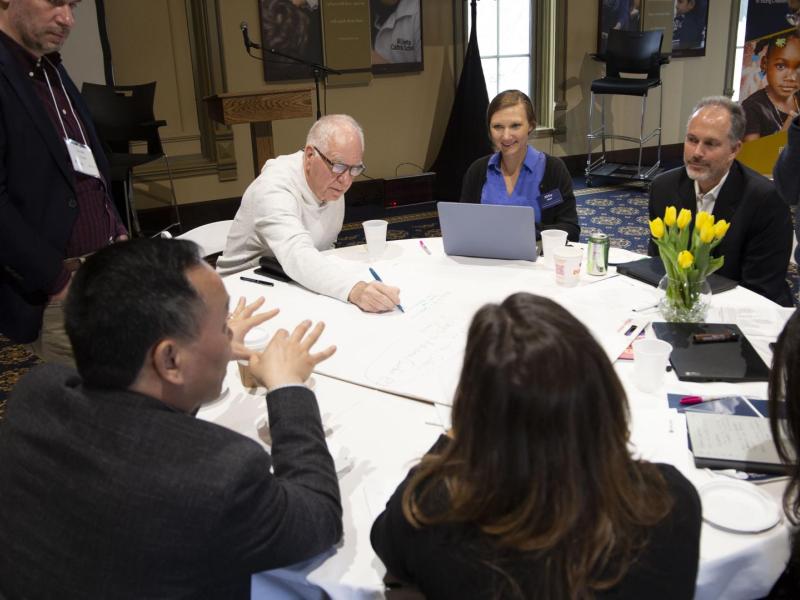 The Convergence of Science and Theology Colloquium
The Convergence of Science and Theology colloquium works to advance a theological and scientific basis for integrating early childhood care and education into faith-based systems and for sharing and synthesizing operational lessons learned to date. Through an ongoing partnership – practitioners, donors, and academics examine how faith-based systems can be leveraged as effective and scalable change-drivers to increase equitable access to early childhood development and learning opportunities in low-resource countries.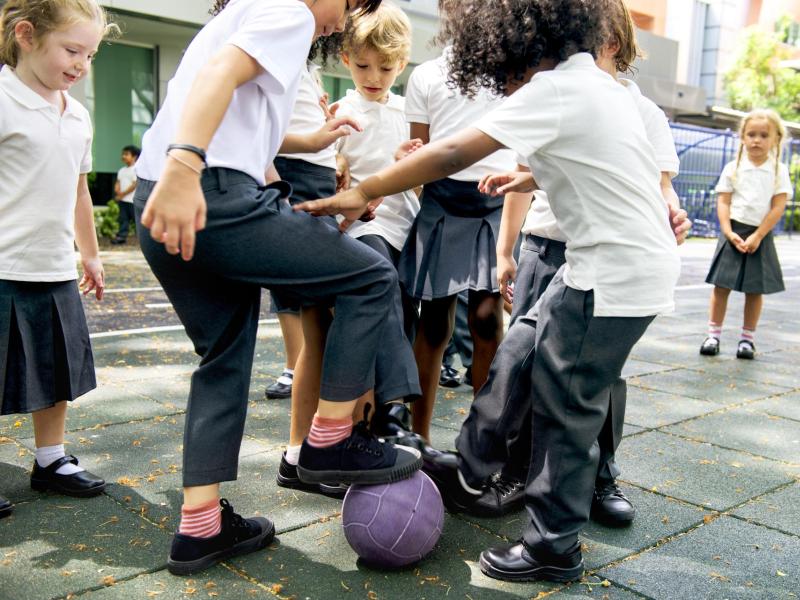 Play and Learning in Children's Eyes
When children experience play as joyful, actively engaging, meaningful, iterative and socially interactive, their play is more likely to lead to deeper learning, connecting factual knowledge with real-world experiences. However, it is not always clear how children experience learning through play (LtP) or what, in their eyes, constitutes a quality LtP experience, or what fosters feelings of self-efficacy in children's play. Far too often, adults fill the void in knowledge with assumptions about children's perspectives. Funded by the Lego Foundation, Play and Learning in Children's Eyes (PALICE) takes a different approach. Capturing children's voices in this equation — their diverse experiences of learning through play across ages and geographies — is an important step towards thoughtfully building educational environments that optimize these opportunities globally.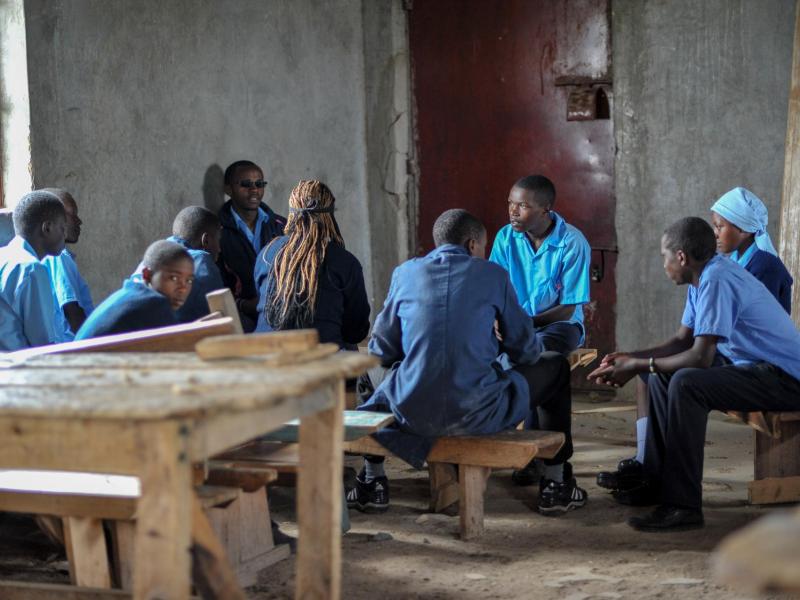 Past Projects
As part of the Fostering Resilience Initiative, the GC-DWC wrapped up research projects in three countries—Kenya, Peru, and Colombia—in 2020. Additionally, we hosted our final Measuring What Matters Learning Partnership (MWM-LP) webinar in November, 2020. Read more about each of these projects by following the links below.