Welcome from the Center for Literacy Education
Welcome to the blog for the Notre Dame Center for Literacy Education (CLE). We hope that you will learn a great deal about powerful literacy practices from educators at the CLE and in K-12 classrooms across the country. We encourage you to visit the blog often and share about the innovative and exciting practices happening in your own classroom.
Animated by the vision of the University of Notre Dame's Institute for Educational Initiatives, the Center for Literacy Education conducts research, community outreach programs, and teacher formation programs to significantly improve literacy achievement and life outcomes for all students, especially those from underserved populations.

The CLE researchers hold leadership positions in several of our major professional organizations such as the National Council of the Teachers of English (NCTE) and the International Literacy Association (ILA). In our first year, CLE researchers:
–published 20 articles and book chapters;
–created two publication series;
–helped to develop a literacy institute for local teachers in the South Bend schools;
–directly impacted over 25,000 educators through workshops and school visits this academic year. 
Last summer, we invited our first cohort of O'Shaughnessy Fellows, 10 teachers from Catholic schools in New York and Fort-Wayne South Bend, to participate in an intensive four-day literacy institute. Here, fellows deepen their knowledge about leading ideas and best practices in literacy education, reflect upon and transform their practice through action research, and become literacy leaders in their schools.

Thanks to the generous endowment from the Coyle family, the CLE has been able to create the Coyle Fellows program. The Coyle Fellows helps to establish 5 early career, postdoctoral scholars each year in the field of literacy education research. University of Notre Dame faculty members mentor fellows in how to develop and conduct research projects, write for a publication, and access professional societies. The Coyle Fellows program is particularly interested in candidates whose research would explore the intersection between faith formation and literacy achievement.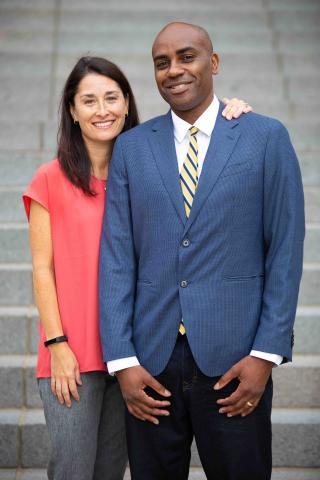 The Super Reader Project is a range of programs that promotes the use of the 7 Strengths of a Super Reader Model for teaching literacy, a framework popularized in the book Every Child a Super Reader by Pam Allyn and myself. In this book, we identify 7 "habits and feelings that educators and parents must nurture in children to provide them with the foundations they need to become super readers". The Super Reader Project facilitates programs that teach parents, teachers, and school leaders how to implement the model. Project components include ongoing professional development and intellectual and research support for the LitWorld-Scholastic  Summer LitCamps, where we reached nearly 700,000 children last summer!
Finally, we have re-launched the Alliance for Catholic Education Press, which is committed to producing smart books for practicing teachers–publications that leverage the Institute for Educational Initiative's research to outline core instructional strategies. Our objective is to illuminate the connection between theory and practice in engaging, accessible language.
 
These are just a handful of the many projects in the Center that have us so excited! We hope you enjoy our blog and we look forward to hearing from you!
Ernest and Jodene Morrell
Learn more about us on the CLE Faculty and Team page.