Championing Change
In order to create pathways out of adversity for the world's most vulnerable children, we work through 3 key levers of change:
Whole Child Development

Faith based learning partnerships and resilient education

Measurement innovations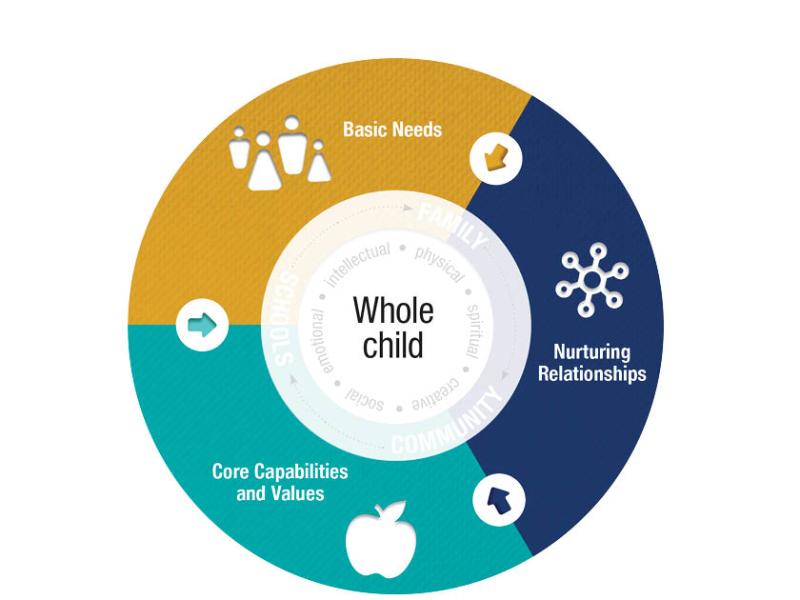 Whole Child Development 
Evidence from across disciplines — from neuroscience, to-biological, to-psychology, to human development economic science — has demonstrated that lifting children out of poverty requires multi-sector investments. Our whole child development (WCD) approach is a proven, cost-effective investment, to ensure the education, health, and prosperity of individual children, and empower their families and communities to be agents of change. Together, we can build environments where all children can reach their potential and become responsible citizens and life-long learners.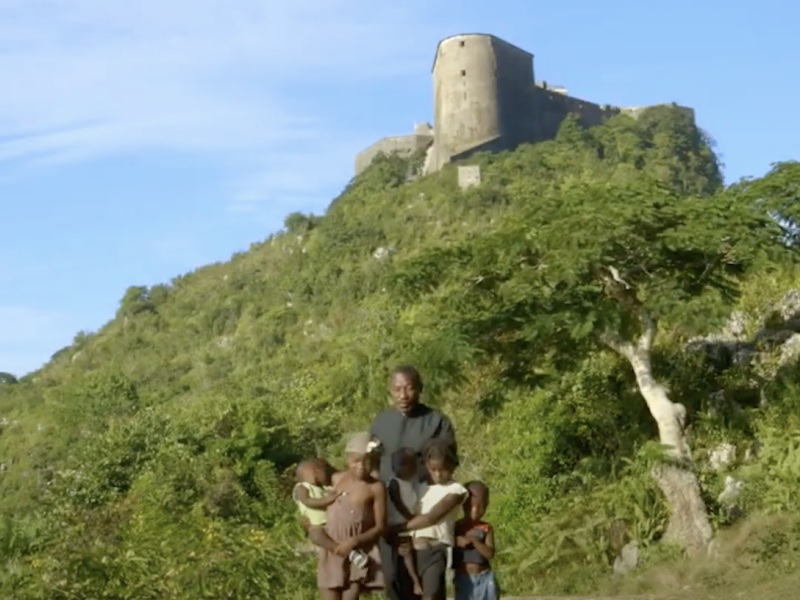 Faith based learning partnerships and resilient education
Faith-based community schools play an important role in the provision of education globally, with enrollment projected to grow rapidly in low- and middle-income countries (LMICs) over the next decade. Given the University of Notre Dame's Catholic origins, the GC-DWC is uniquely positioned to advance faith-based partners' research and program learning priorities.  
We are currently supporting Catholic parishes from Haiti to Kenya to embed whole child development models of education into schools, homes, and communities. However, we engage with a multi-faith coalition of partners devoted to improving the outcomes for all children, including the Federation of Protestant Schools of Haiti, the Anglican Church in Kenya, Catholic Relief Services, World Vision International, and Arigatou International.  
Measurement innovations
At the GC-DWC, we undertake applied research that is focused on utility, feasibility, and rigor. Utility, at its core, deals with whether or not the research will be useful to make reasonable decisions about the activity, intervention, strategy, or program being implemented. Data about children's learning and development needs to have a practical goal that allows practitioners and policy makers to learn about how their program affects children and what changes they can make to programming to improve children and adolescents' development.
Feasibility deals with the actual process of conducting research in low-resource and crisis contexts; it asks whether the process is doable given the logistical, operational, and systematic limitations that are in place. Rigor deals with not only the validity and reliability of the research being conducted but also whether the thresholds of rigorous research are actually viable for practitioners and researchers working in low-resource, crisis-affected, and fragile contexts. Our team partners with practitioners, researchers, and policy-makers in various low-resource and crisis contexts to ensure that the research does not only add to the global evidence base about what works to address whole child development but also is usable, feasible, and rigorous for our partners in making programmatic and policy decisions. 
To do this, the GC-DWC utilizes a number of qualitative, quantitative, and mixed methods research approaches during the development, pilot, proof-of-concept, and scale-up phase of programs focused on child development and learning. Below is a description of a selection of methods that we use.