Importance of Student Voice & Choice // Part 1 of 2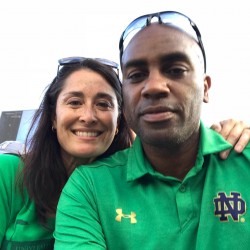 When we think about our own lives, it seems obvious that our ability to make decisions for ourselves is one of our most cherished rights. Having agency and the ability to determine what is best for ourselves, known as "voice and choice" in the education world, impacts our experiences in profound and significant ways—from what we eat, to how we participate in our relationships, to what we read, how we spend our day, and so on. When we exercise our own autonomy, we often feel more valued and more invested in the work that we do.
As educators, hopefully, each of us is finding time in our day to use our voices—to share our thoughts, our perspectives, our beliefs, and our experiences with colleagues or individuals outside of school. It feels good to have voice and choice throughout the day. We may not always have make all the choices in our classrooms—such as when the school day starts and ends or which books or curriculum we need to weave into our lessons each day—but there is still some wiggle room in how we work within boundaries to still find fulfillment and satisfaction.
Just as adult educators strive to have voice and choice in their teaching, students need voice and choice as learners in their English classrooms. This blog is about how we can extend more voice and choice to our students to encourage them to experience joy and fulfillment in their day as they engage with others and continue to build their literacy skills.
While our students may not have a choice in whether they eat pizza on Friday in the cafeteria, we can certainly provide tremendous choice in the type of texts to which they have access through read alouds, paired readings, and independent reading. The benefits of offering a wide range of choices are tremendous. When students are able to choose the text for independent reading or participate in a vote for a read aloud, they are going to be more engaged and invested. Increased engagement and motivation leads to increased student consumption (reading) and production (writing) and most importantly, a positive reader identity and a genuine passion for reading (Allyn & Morrell, 2015).
How should we determine which texts to add to our classroom library shelves? It can be helpful to begin with a quick and simple survey of students' interests. Asking students what they like to read and either purchasing the books (e.g. Scholastic book orders, discount book stores, Goodwill, yard sales, Amazon wish list), borrowing them from the school or public library, or sharing with other teachers, is an important start. Next, consider which texts would be accessible—either as read alouds or independent reading books, which will likely differ for each of your students. Finally, consider how to diversify the choices by including multiple genres and multicultural literature.
Sometimes one book can fulfill each of these criteria. For example, if you have a student who loves basketball and biographies and is reading around Lexile level 760, Jump: The life of Michael Jordan by Floyd Cooper would be ideal. Or perhaps your first graders are studying transportation and you want students to hear and see poetry and learn about onomatopoeia, you might use Locomotive by Brian Floca as a read aloud. It takes time to build a classroom library, but starting with the aforementioned criteria can be helpful, particularly student interests. It does not matter if we have tons of books on the shelves if the books are of no genuine interest to the students.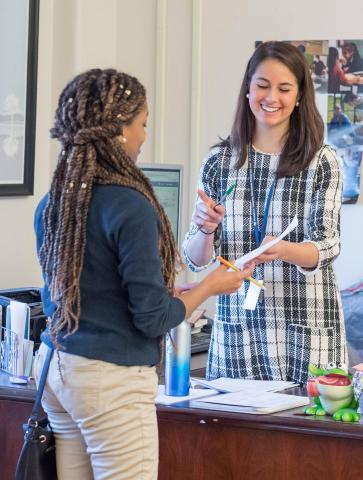 Voice is equally important. As social beings, we learn from one another through meaningful conversation and engagement. In their research on student voice, Mitra and Serriere (2012) found that when students have an opportunity to use their voice in school, they grow in their sense of agency, belonging and competence. They also deepen their belief that they can make a difference in their social worlds. In the keynote address at the NCTE 2018 conference, Ernest discussed what raising student voice means or looks like in the classroom. He listed the following five suggestions: (1) enter into conversations with students; (2) ask hard questions of texts; (3) find a balance between student-led and teacher-led learning ecologies in the classroom; (4) connect learning in classrooms to changing the world; and (5) have opportunities for students to share authentic production with authentic audiences. These five guiding principles of raising and honoring student voice can not only transform your own pedagogy, but the learning experiences and empowerment of students. In using these strategies, teachers help students know that their voices matter within the learning community.
In the next blog, we will go into further detail on how to raise student voice in the classroom to create a truly polyvocal learning environment that engages and motivates students to see themselves as valuable members of the community and improve their literacy lives!
Happy Reading,
Ernest & Jodene