From "The Outsiders" to "The Hate U Give": Young Adult Literature Interprets the Headlines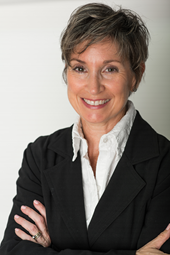 Dr. Lynne Vallone is a professor of Childhood Studies at Rutgers University-Camden, and she will be one of the keynote speakers at the second meeting of the International Girls Studies Association, hosted at Notre Dame's own McKenna Hall on February 28-March 3. She has written several books, including Big and Small: A Cultural History of Extraordinary Bodies (Yale UP 2017) and Disciplines of Virtue: Girls' Culture in the Eighteenth and Nineteenth Centuries (1995, Yale UP), and she has co-edited books such as of The Norton Anthology of Children's Literature (2005, Norton) and The Girl's Own: Cultural Histories of the Anglo-American Girl, 1830-1915 (1994, U of Georgia P). She is general editor of the Palgrave series Literary Cultures and the Child. Her current work historicizes the cultural & political identities of the fetus.
REGISTER FOR THE CONFERENCE HERE!
 
Young adult literature interprets the headlines. Books for young people often help them navigate and grapple with the political and social issues of their day. This fact is as true and valuable today—evident in titles such as The Hate U Give, Dear Martin, and All-American Boys—as it was in 1967 when 17-year-old S.E. Hinton published The Outsiders, helping to shape young adult literature and its market into the future.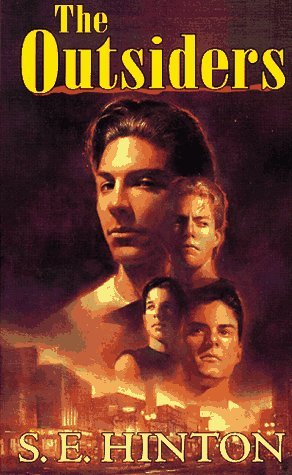 S.E. Hinton was one of the first authors to write a story specifically for young people that responded to contemporary problems they faced. Dismayed by the class warfare affecting teens in her hometown of Tulsa, Oklahoma, Hinton's novel explored social injustice from the perspective of gang members from "the other side of the tracks." The Outsiders maintains a focus on young people's problems and how they solve them or don't—without the interference of adults. The book struck a chord with readers and in 1983 was made into a popular film directed by Francis Ford Coppola who co-wrote the screenplay with Hinton. Its success, according to Hinton, was due in part to the fact that the characters were played by youth themselves—young actors such as Diane Lane, Tom Cruise, Ralph Macchio, Rob Lowe, Matt Dillon, Emilio Estevez, and Patrick Swayze.
The Outsiders helped to usher in a new focus in youth publishing—literature that featured teens and their lives and voices. Called "the new realism," YA books tackled "social problems" such as teen pregnancy, substance abuse, mental illness and poverty. Whether or not youth readers met such challenges in their own lives was less important than readers' interests and the issues' relevance to contemporary culture. While considered bleak and controversial by some gatekeepers in the 60s and 70s, the new realism in YA literature initiated by The Outsiders (and expanded through media adaptations), set a trend for YA literature that has not abated today. Through character—especially the first-person narrator—dialogue and plot, realistic young adult fiction locates youth as crucial actors within the most pressing issues of the day.
Angie Thomas's award-winning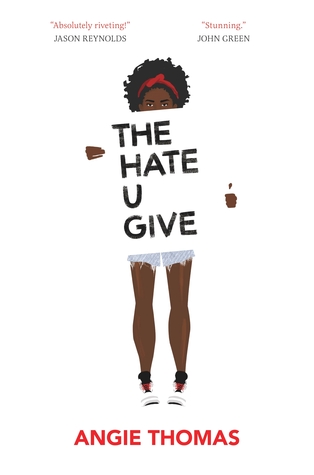 The Hate U Give (2017) is an excellent example of an inspiring young adult novel that interprets today's headlines through respect for its audience of young readers. Thomas was also a young writer when she first began to construct the story that would become The Hate U Give. With the murders of young people such as Trayvon Martin, Mike Brown, Tamir Rice, and Sandra Bland and the music and messages of Tupac Shakur as background, The Hate U Give tackles institutional racism, police brutality, gangs, class conflict, inter-racial relationships, and poverty in a novel about friendship, loyalty, family, and black pride.  The narrator is 16-year-old Starr Carter who witnesses her unarmed friend's murder by a police officer. At first, Starr is reluctant to reveal herself as the eye witness to the murder; the novel explores the dangers and complexities that speaking up present for Starr. Ultimately, however, Starr answers the call to protest racism and police brutality and stand in solidarity with her community. She comes to believe, "What's the point of having a voice if you're gonna be silent in those moments you shouldn't be?" She promises to "never be quiet" in the face of injustice. 
Thomas' message to adolescents is clear: stand up tall, grab a bullhorn, and speak out against racism and oppression. This message about youth activism is further amplified through adjacent media such as the novel's online discussion guide which asks youth, "After reading the book, how can you use your voice to promote and advance social justice?"  
Like The Outsiders, The Hate U Give has been adapted as a film. Directed by George Tillman Jr, the film opened in 2018 and features Amandla Stenberg as Starr. Stenberg played Rue in the film adaptation of the Suzanne Collins YA fantasy novel The Hunger Games. Stenberg is herself a young activist who uses her Twitter, Instagram, and Tumblr accounts to support causes such as Black Lives Matter, Times Up, and No Kid Hungry. Thus, the significance of Thomas's activist novel is amplified through social media and popular culture.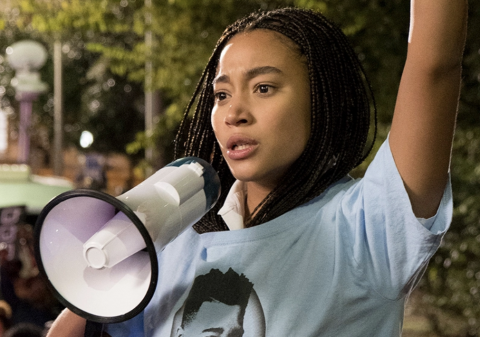 While in the novel, Starr's activism is highly public—she chooses to step out from the shadows and protest police brutality, the erasure of young black lives, and institutional racism—the novel's wisdom, inspiration, and strength lie as much within the scenes of family life, budding romance, and racial pride. These scenes are among the most sensitively written, imbuing the novel with humor and charm. There is more than one way to make a difference, the novel suggests. Thomas's inspiring novel credits youth, both within, and without the book, with courage, creativity, and community spirit in the face of trauma and grief. Nineteen-year-old Stenberg's definition of an activist, reported in an interview with Dazed (an independent youth culture magazine), provides a youth perspective on agency and action that young adult readers may find useful in responding to the world they live in: an activist, according to Stenberg, is "someone who is just not afraid to be truthful or vulnerable." 
Happy Reading,
Dr. Lynne Vallone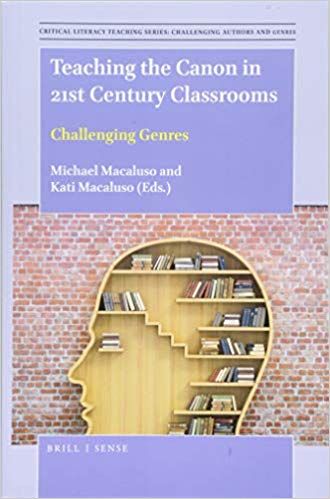 For more information on how to effectively use The Hate U Give in your secondary classroom, consider reading "Using Counterstories to Critique Racism: Critical Race Theory, Beloved, & The Hate U Give" by Ashley Johnson and Mary Neville, a chapter in Dr. Kati & Mike Macaluso's book Teaching the Canon in the 21st Century Classrooms: Challenging Genres. The chapter explains how to help students draw meaningful comparisons between The Hate U Give, a text on modern racism in America, and Beloved, a text that explores racism in a pre-Civil War era.