Deck the Walls: Create a Literacy-Rich Secondary Classroom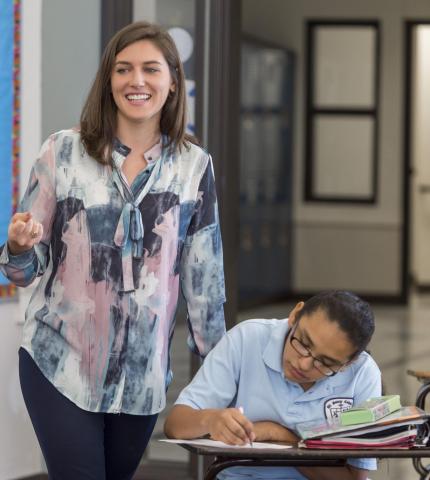 It was my first classroom observation as a new teacher, and I was terrified. I was only about six weeks into my first year teaching middle school English and literature when my supervisor, language and education specialist Dr. Katy Lichon, came to Fort Worth to evaluate my practice, and I was well aware I had plenty of room to grow in pedagogy and in planning.
When Dr. Lichon debriefed me after the class, she certainly provided helpful suggestions regarding my lesson materials and delivery, but I was surprised by the amount of constructive criticism she had to offer around my classroom decor. Between management struggles and confusion over grading and planning, I thought classroom decor was the least of my worries. However, Dr. Lichon pointed out that, if teachers fail to think about the messages transmitted on our walls, we miss a significant opportunity to reach our students.
Two pieces of advice from Dr. Lichon guided my decoration philosophy since that first observation:
1) "Every day, your students should be able to come into your classroom and learn something, even if they just stare at the wall for forty-five minutes."
2) "Your classroom should visibly reflect what your students are studying. I should be able to walk into your room and, without consulting the teacher, know what your students are learning about."  
Winter Break is approaching (praise be!) and, along with it, a season of gift-giving and new beginnings. It is an ideal time for educators to relax and rejuvenate, as well as a chance to reflect on how we can improve our practice in the new year.
Now is an excellent time to ask ourselves, "If my classroom walls could talk, what are they saying to students? What values, expectations, and skills can I transmit through my physical classroom environment?"
Below, we offer several ways that secondary teachers can "deck the walls" with literacy-rich content:
1. Homework & Learning Objectives
Dr. Lichon taught me that educators should clearly state, in both speech and writing, the goal for each lesson. This helps students know what they are responsible for learning, and it anchors the teacher in what she is responsible for communicating. Writing class objectives and the homework on the board (and checking for mastery of these objectives at the end of a lesson) helped all of us stay organized and accountable.
More thoughts on this: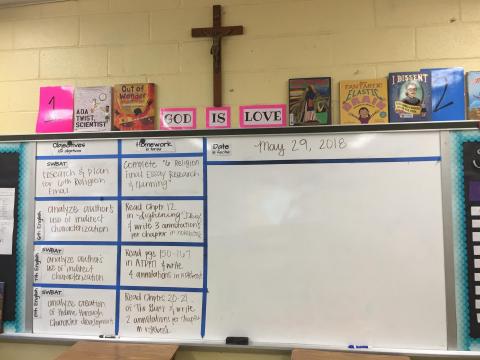 2. Interactive Word Walls
Here is a hot take for y'all: I think that most word walls are overrated. This is because scholars stress that word walls should be interactive, but in practice, many word walls are simply a place where, throughout a semester, teachers post words that students didn't know. Students won't actually internalize the meaning of these words without explicit direction or examples of how to incorporate the words into writing.
I liked posting "dead words" that my students used constantly in their writing (i.e. said, very, fun, etc.) and providing a list of alternative, vibrant synonyms. At the beginning of the year, I modeled how to identify dead words during revision and how to substitute with the more vivid words on the board. Then, I reinforced that students were expected to use the words on the board in their writing throughout the year.
More brilliant ideas:
 3. Honor Different Cultures & Languages
Students are more likely to engage in reading if they feel a sense of belonging in the classroom community. So, post pictures of authors or protagonists who represent different cultures and ethnicities. If you teach in a religious school, share images of saints and leaders who are venerated in various countries. Use labels in English and your students' home language. If students can physically see people who look like them (and sound like them!) honored in the classroom space, they will feel that much more capable of success and empowered to engage in our lessons.
P.S. Check out the chart to the left of my beloved multicultural Mary board. Here, I kept extra copies of every handout so that if and when students lost papers, they could grab an extra without disrupting class.
More brilliant ideas:
4. Feature Student-Created Anchor Charts
Teachers, let's be real: we don't have the time or the money to purchase all the posters and reference materials our students need to be successful in our classrooms. So why not make them the authors and illustrators of the content they are supposed to learn?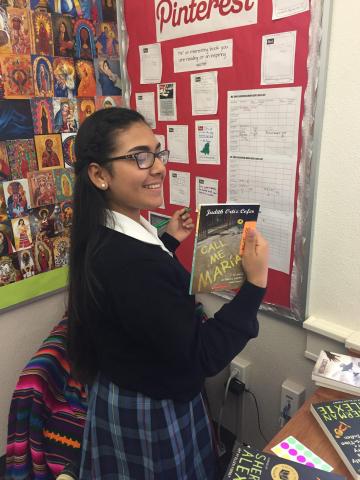 At the beginning of a unit, have students define and illustrate the terms and vocabulary they will be learning throughout the coming weeks. Then, post those throughout the room and hallways. I was always pleasantly surprised at how delighted my students were to see their work on the walls–"Ah! There's my poster!" was a consistent reaction. My students were more invested in our unit concepts because they felt like they were the experts on the terms and vocabulary words.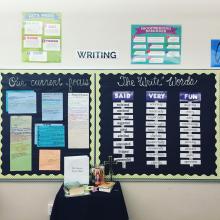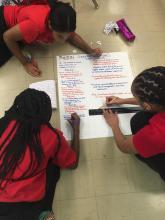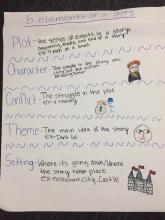 5. "What I'm Reading"Sign
Kids take cues on reading and writing from their role models. The more vocal and visual parents and educators can be about their own reading habits, the more likely the children in their care will read. So, post a sign on your door that shows what you are reading right now, and include an invitation to talk about that book. Dr. Mike Macaluso even includes what he is reading and what he is reading with his children in his email signature.
Photo from: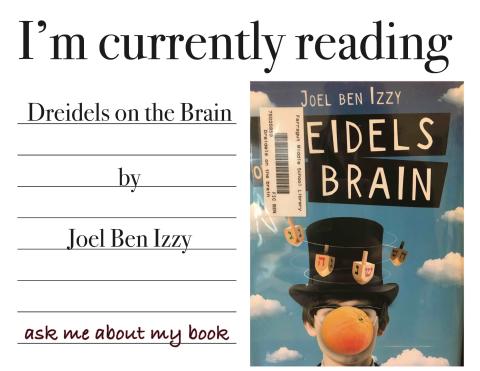 6. Classroom Library
A resplendent classroom library is arguably the most important feature of an ELA classroom, so the CLE has already written extensively on the types of books we should be stocking on our shelves. Check out "Finding Ourselves in Multicultural Literature" and "Dr. Mac's Top 10 Resources for Finding Great Multicultural Books" for classroom library instruction and inspiration.
More brilliant ideas: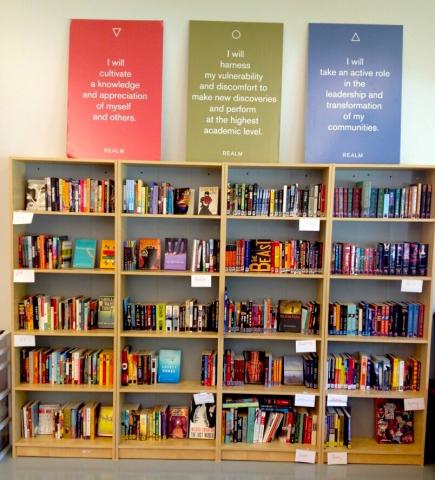 7. Messages of Love
Sometimes, especially in middle school and high school classrooms, we forget to tell students how special, unique, and singularly glorious they are. Maybe we feel awkward telling them ourselves or our students are unsure how to receive those messages graciously. So write it down! Pour your heart out on a poster! Make sure your walls scream what we often don't know how to say ourselves: you matter here, and you are loved just the way you are. This is our highest calling and our most pressing objective.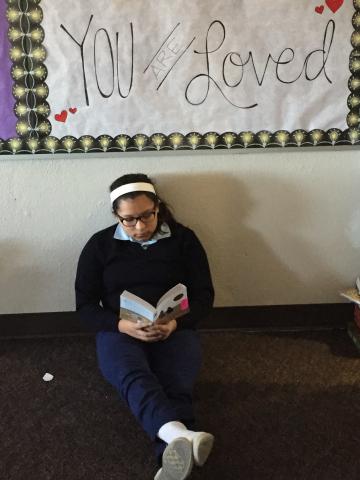 Happy Reading,