7 Strengths of Super Readers Series // Introduction + Parent Pledge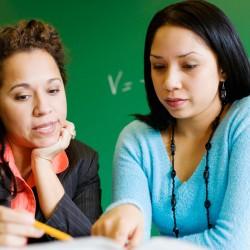 As National Family Literacy Month closes, we've been thinking a lot about why school and parent partnerships matter. Obviously, kids spend a significant amount of time trying to improve reading skills during school hours. In fact, the average American child spends about 1,000 hours of instructional time in school each year. Over the course of a K-12 career, this amounts to an amazing 13,000-hour intervention. While this represents a notable chunk of a child's formative years, we must also remember that a child spends 4,000-5,000 hours a year in out-of-school activities. These hours are often the difference between academic success and failure as they are far more variable than the 8:30 a.m. to 2:30 p.m., Monday-through-Friday hours.
Involve Parents, Improve Literacy Skills
Parents have an incredible opportunity to target reading skills during these out-of-school hours. In fact, many literacy researchers explain much of what we call the achievement gap (which is really an opportunity gap) by what happens outside of school. We know, for instance, that children who do not read during the summer can return in the fall two to three months behind (yes, behind) where they left in the spring. Teachers often have to remediate these students, and they lose precious time that could instead be devoted to enrichment. Even if kids returned to school in the fall at the same reading levels, we would have far less significant differences in achievement. Imagine what might happen if children actually advanced during the summer months!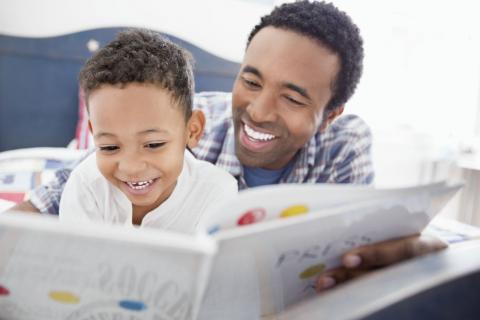 While the summer slide has received much attention, the variability in children's out-of-school lives during the evenings, weekends, and winter and spring breaks is no less significant. If we are going to significantly increase reading achievement, educators must consider it a 24/7/365 enterprise, which means we must involve parents and community organizations as active partners in the process. Developing a shared language and meaningful partnerships will encourage kids to see themselves as Super Readers at school and at home. This doesn't need to be daunting for parents – if a child reads just 10 minutes a night at home, this will change their academic lives.
How the Super Reader Program Can Help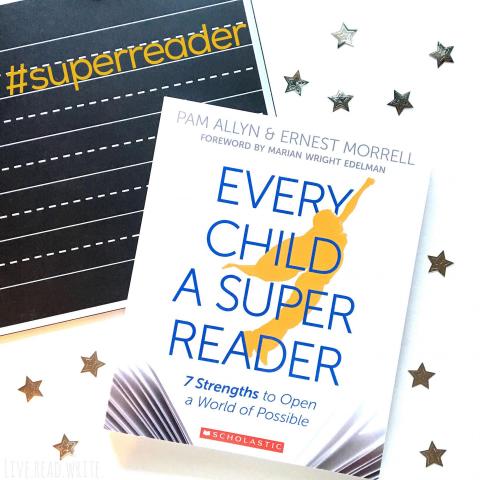 This week, the CLE will share a series of blogs based on the 7 Strengths found in Ernest Morrell and Pam Allyn's book Every Child a Super Reader: 7 Strengths to Open a World of Possible. In this book, Ernest and Pam identify 7 Strengths that reading can help develop in children: belonging, curiosity, friendship, kindness, confidence, courage, and hope. In the first chapter, Ernest and Pam discuss the power of reading and why super reading matters for the emotional and academic development of every child both inside and outside of school. Each strength is then discussed in individual chapters in great detail. This book has a strong focus on social-emotional development and how to create a safe and loving learning environment. Pam and Ernest speak to educators and parents alike, understanding that every adult influences a child's future and every adult has the power and awesome responsibility to nurture the 7 Strengths in the children in their care.  
Throughout the week of November 26-November 30, we will share an installment of the Super Reader mini-series each day. Each installment offers an in-depth glimpse into the different strengths, as well as strategies parents and teachers can use to instill these values through literacy. 
As we begin to explore these strengths together, we encourage you to use and share the Super Reader Parent Pledge (perhaps at your first Family Literacy night)! We hope you will check back often to read through each strength and think about what this might look like in your own classroom or home to help your students, and all the children in your lives, become Super Readers!

In order to help my child develop into a Super Reader,
I will...
1. Read aloud or alongside with my child 10 minutes each night.
2. Spend 10 minutes in child-centered discussion with my child each night.
3. Encourage 30 minutes of reading each day during the summer (1,000 hours).
4. Create a personalized book basket for my child (baskets with my child's favorite trade books or samples their own writing).
5. Get and use a local library card.
6. Be a reading role model for my child.
7. Promote the Super Reader 7 Strengths at home (Belonging, Curiosity, Friendship, Kindness, Confidence, Courage, and Hope).
8. Create a reader-friendly home environment where reading is cherished.
9. Participate in a school or local library summer reading program.
10. Participate in my child's Family Literacy Nights at school.
Happy Reading,
Ernest and Jodene Morrell
Photo credits: 
Today's Parent/istock-photo, National Center for Learning Disabilities, Daily News/Getty Images, Erika Crowl at Read. Write. Love.