Opportunities
Volunteer programs, funding & fellowship options, careers
Ed-related Volunteer Programs at/thru Notre Dame
Research Funding and Fellowship Options
As an interdisciplinary minor in the College of Arts and Letters, you are eligible to apply
for funding and fellowships through several campus entities.
Careers
           ESS prepares students for a wide range of careers and further study in education and education-related fields. Check out these resources for more information.  (This is by no means an exhaustive list, but simply a place to start.)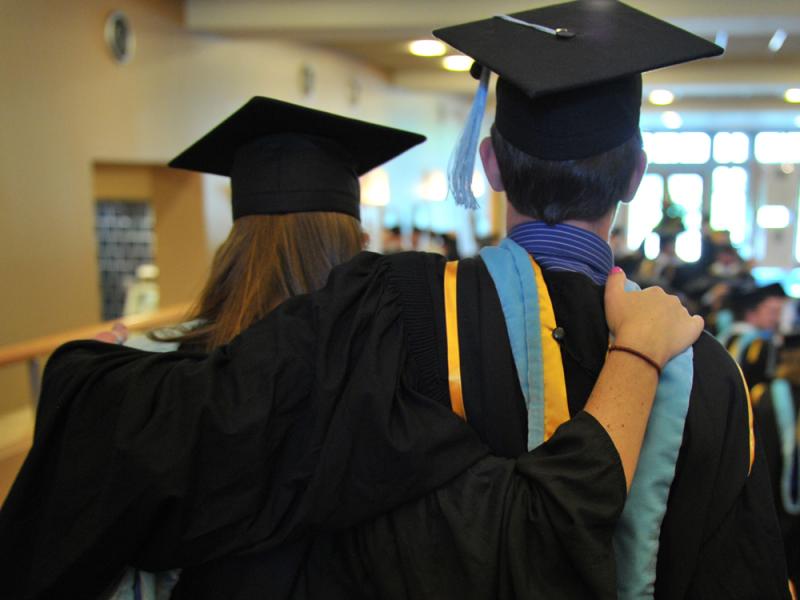 Certification and Graduate School
Alternative Routes to Certification
Several graduate schools and organizations offer alternative pathways to certification and placement in schools. Details and requirements differ by organization. A few programs that our graduates have pursued are included below.
IES Predoctoral Studies in Education
The Institute of Education Sciences has funded several interdisciplinary programs in education at various graduate schools of education to encourage interdisciplinary research on education. Entry into these programs differs by institution, with graduate students entering into the interdisciplinary program during their first or second year of graduate school.
2021 Top Graduate Schools of Education (per US News and World Report)
Where Our Graduates Are
Each year ESS graduates move on to graduate school, service opportunities, jobs in business, the education sector and beyond.
Here are some of the paces our graduates are headed:
Assistant, L'Arche (Washington, DC)
Client Services Analyst, Dimensional Fund Advisors (Charlotte, NC)
Education Consultant, Huron Consulting (Chicago, IL)
Educational Research Assistant - Child Trends, Bethesda, MD
Education Research, American Enterprise Institute - Washington, D.C.
Fulbright English Teaching Assistant - Spain
Fulbright Research - India
Graduate School, School Psychology, Teachers College Columbia University (New York, NY)
Graduate School - University of Notre Dame
Healthcare Consulting Analyst, Huron Consulting (Chicago, IL)
Internship, KIPP Schools (New Orleans, LA)
Intern, LA Rams - Los Angeles, CA
Intern, U.S. Senate - Washington, D.C.
Loyola University LUCHOICE (Loyola's ACE)
Management Development Program, Curriculum Associates (Boston, MA)
Management Fellow, Cancer Treatment Centers of America (Chicago, IL)
Master's in Business Analytics - Mendoza College, Notre Dame, IN
Master's in Child Development (Infancy & Administration) - Erikson Institute, Chicago, IL
Master's in Early Childhood Education - Teachers College, Columbia, NYC
Master's in Education – University of Michigan, Ann Arbor, MI
Master's in Elementary Education - Vanderbilt University, Nashville, TN
Master's in Social Work - University of Denver
Master's in Early Elementary Inclusive Education - Teachers College, Columbia University, NYC
Master's of Applied Math - University of Notre Dame, Indiana
Master's of Education - ACE Teaching Fellow
Medical School - GW University, Washington, D.C.
Medical School - Texas A&M University, College Station, TX
Military Service (South Korea) followed by graduate school
Montessori Teaching Assistant - South Bend, IN
Psychology Lab Manager - University of Illinois
Teaching Fellow, Urban Teachers (Baltimore, MD)
Teaching, Education First (Shenzhen, China)
Teaching, Great Hearts Academy (Kindergarten, Fort Worth, TX)
Teaching, Notre Dame School of Milwaukee (8th grade Social Studies and Language Arts, Milwaukee, WI)
Technology Consultant - Deloitte's Government Practice, Chicago, IL
Volunteer, Catholic Social Worker (New York, NY)
Other places our graduates are employed