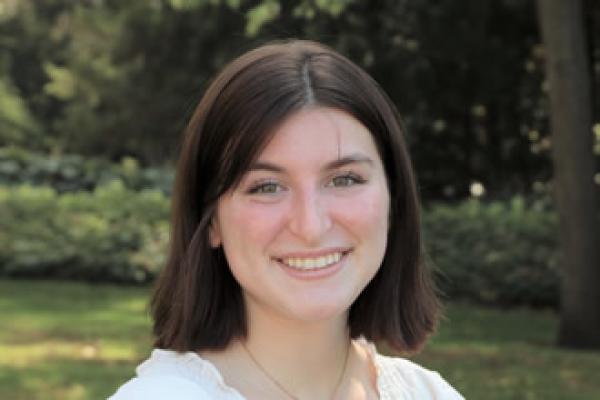 Dana Alexander
From Houston, TX, Dana is a Philosophy major interested in teaching. One research area she's curious about is whether teachers should be specialized to teach or simply specialized in their area of study.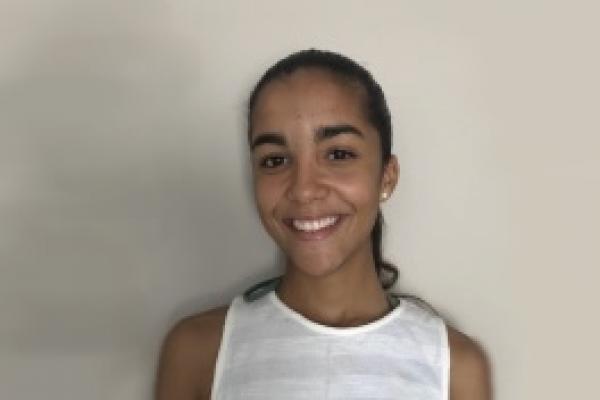 Chloe Bonnefil
This Science-Business major is from Port au Prince, Haiti. The product of French public schools, Chloe wants to be a pediatrician and believes that ESS is a good match for her aspirations as a doctor.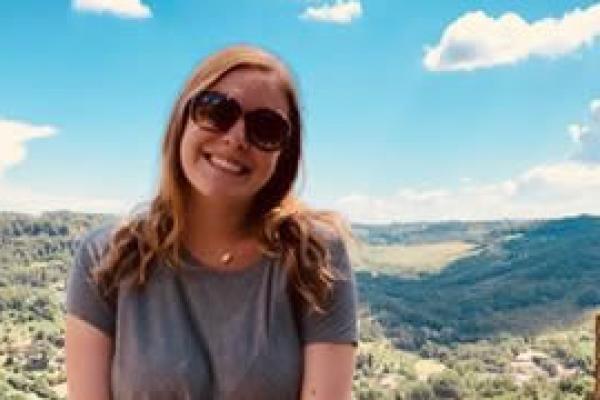 Madison Calder
Madison is a Neuroscience and Behavior major with a minor in Anthropology. From Houston, TX, she is considering the teaching profession. In ESS she is especially curious about differences between schools.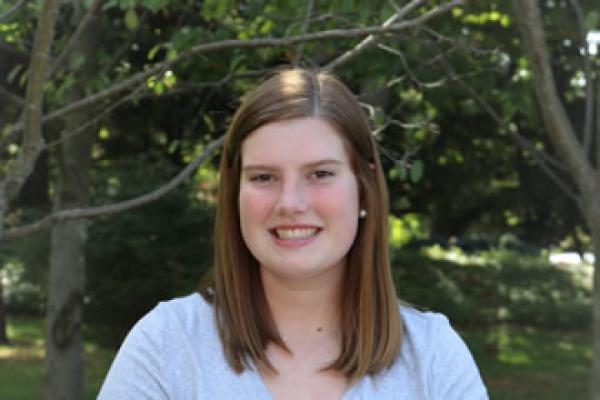 Shannon Celeste
Shannon is from Syracuse, NY. The Psychology major and member of the marching band is especially interested in cognitive development, and how learning is affected by resources and the environment.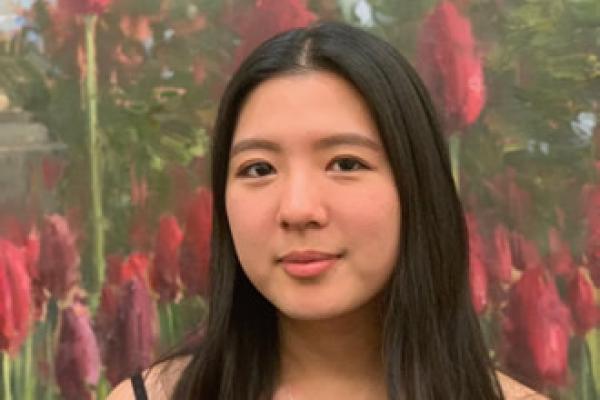 Christine Chun
A History major with a Medieval Studies minor, Christine grew up in Los Angeles, CA. She is drawn to ESS because she sees that education is an avenue for change. She's considering educational administration as a career.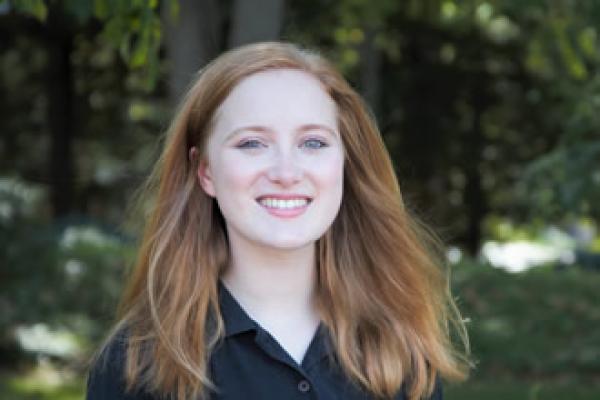 Alena Coleman
Alena is from Evansville, IN. The English and Spanish (suppl) major is in the marching band. In ESS, she's curious about, among other things, how teaching methods have changed over the years.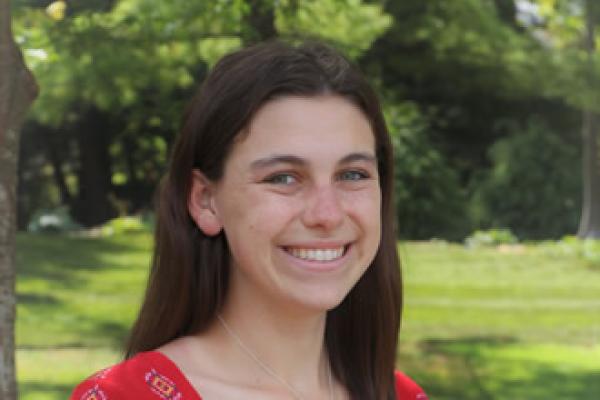 Katie Coury
A Political Science major, Katie is carrying three minors in addition to ESS: Theology, Musical Theater, and Italian. She is from Phoenix, AZ, and has her eye on teaching, primarily because of the big influence teachers have had on her.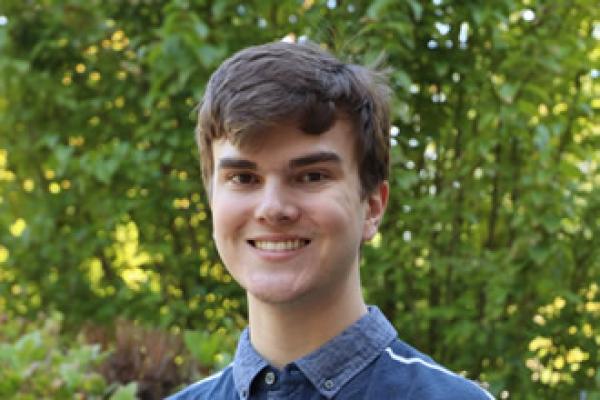 Chase Cummings
Chase is a Philosophy major with minors in History and STV. From South Bend, IN, he wants to be a teacher and is especially interested in the ethics of education, its role in social cohesion, and progressive education reforms in the U.S.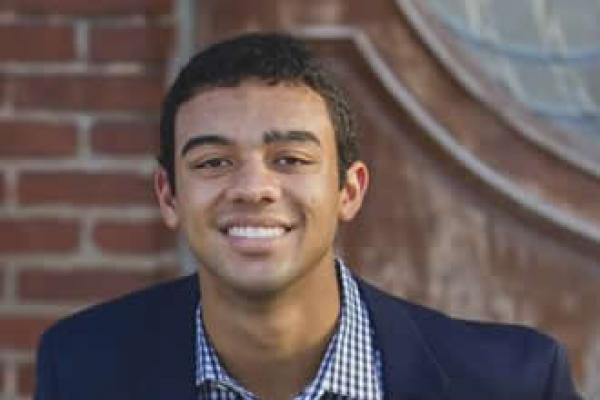 Devin Diggs
From Kansas City, KS, Devin is a Neuroscience & Behavior major (College of Science) and a Hesburgh Yusko Scholar. He is interested in education because "I can see how education has changed my own life."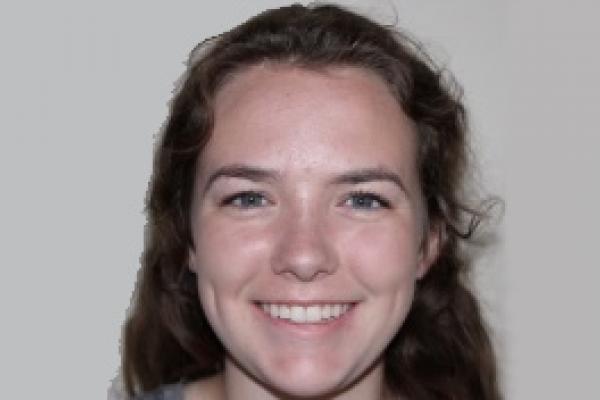 Megan Dillon
This Neuroscience and Behavior major (College of Science) and Theology minor is from Scranton, PA. Megan hopes to be a classroom teacher for a time and then move into administration and policy work.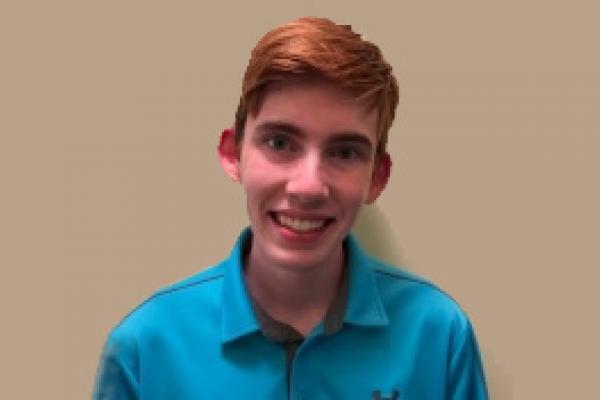 Matt Dorsey
An English major in the Glynn Family Honors program, Matt is from St. Louis, MO. The excellent teachers he had, especially in high school, spurred his interest in ESS. He hopes to become an English teacher.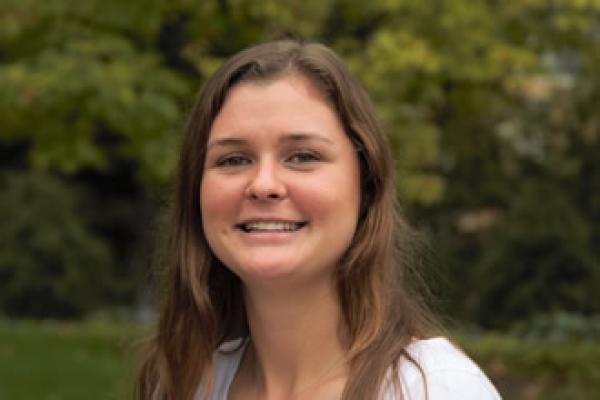 Cam Dowd
Cam is an Anthropology and Psychology major from Boston, MA. An experienced tutor, she served as a teaching mentor in the Bahamas before starting her sophomore year at ND. She has long pictured herself working in a school setting.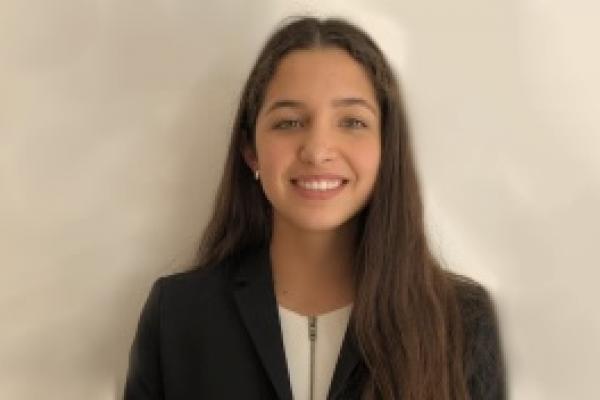 Maria Elosua Cantu
From Monterrey, Mexico, Maria is a Business Analytics major. Through service work, she was exposed to problems within the Mexican education system. Her aim now is a leadership role in that sector.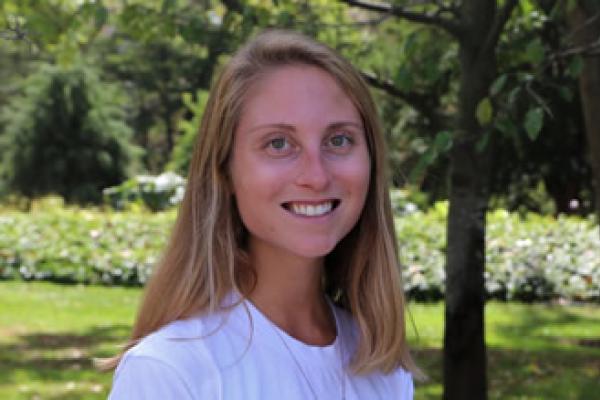 Haley Fakouri
This Business Analytics major is from the Chicago area. She learned about ESS from a freshman seminar. Haley had a physics teacher in high school who worked for free; she's like to do that one day after working in the business world.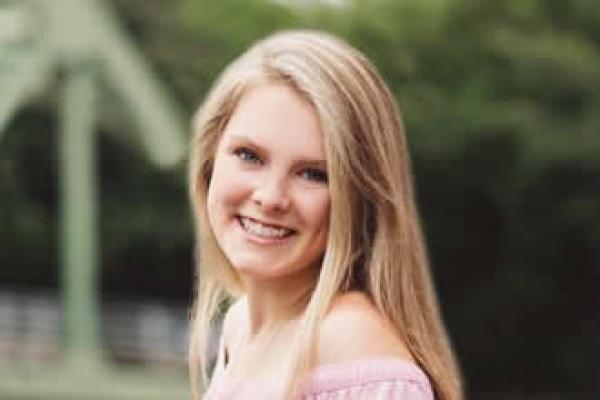 Grace Fjermedal
From Rochester, NY, Grace is a double major in Pre-health and English. She has loved education and children for a long time, and she would like to further explore the many inequalities that exist in learning and education.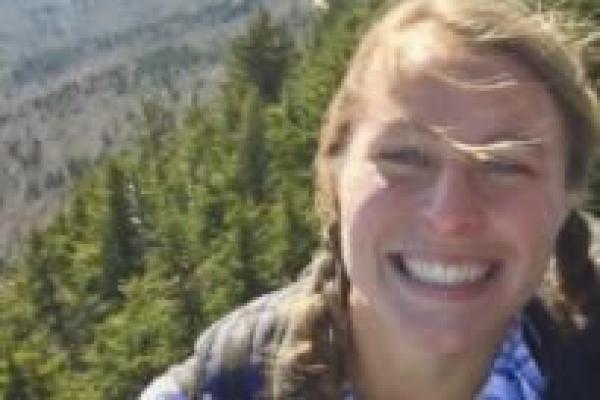 Julia French
Julia grew up in Raleigh, NC. A Sorin Scholar, she is majoring in Philosophy and Internat'l Peace Studies. Her interest in ESS grew from her realization about how "education - and teachers - are forming me and have formed me."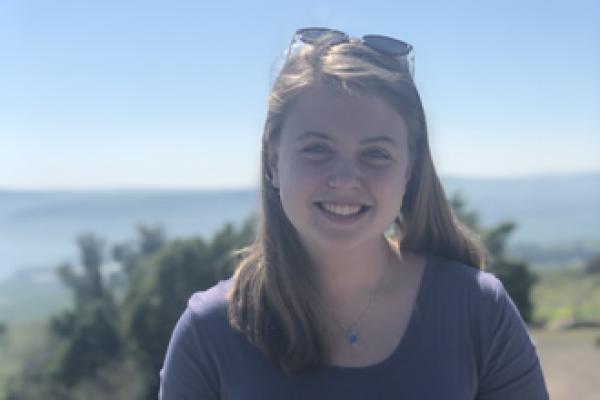 Maggie Garnett
From South Bend, IN, Maggie is majoring in Theology major with a minor in Constitutional Studies. She chose ESS because, if she becomes a teacher, she wants to better understand the system that she would be serving.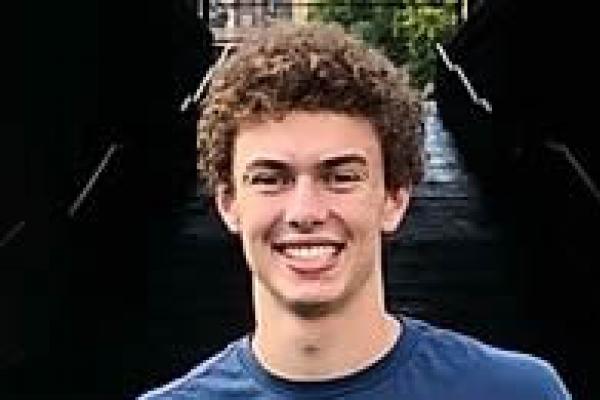 Reynold Hamar
Reynold is a Finance major and Catholic Social Tradition minor from Orange County, CA. From his own experiences, he has been intrigued by education for a long time. "Education is the largest force that impacts society."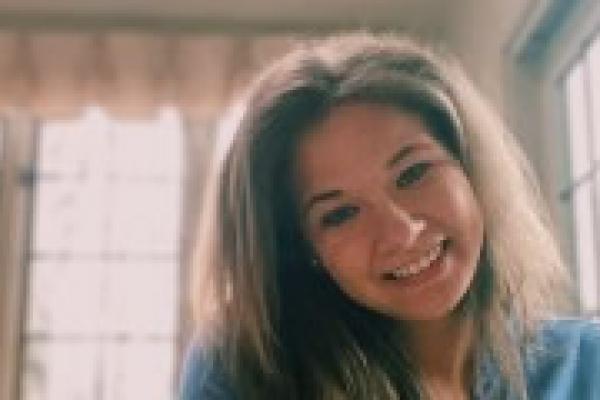 Ellyn Jarrell
Ellyn lives in Toledo, OH. She is a Science-Business major aiming for a career in medicine. Because her mom was a high school French teacher, however, Ellyn also thinks about teaching.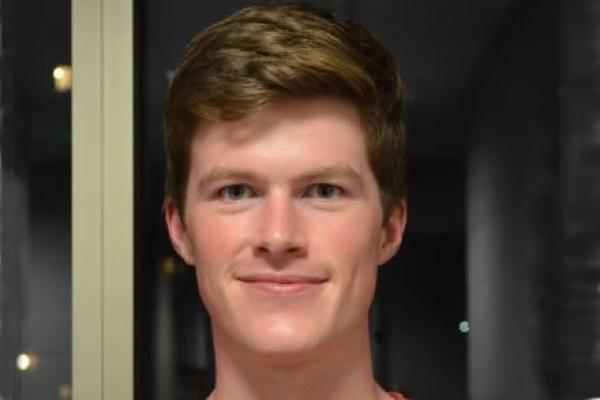 Matthew Kellenberg
An Econ major minoring in Digital Marketing and Journalism, Ethics, & Democracy, Matthew is from Chevy Chase, MD. He is a writer for the Observer and is interested in journalism related to education.
Dora Leonardo
This Atlanta, Georgia native was drawn to ESS because, from early on, she was aware of the many resources her schools had as compared with other schools in her area. Dora is majoring in Psychology.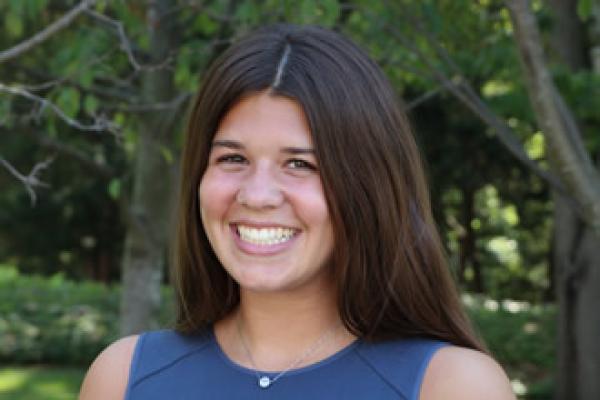 Mary Claire Lewis
Mary Claire is a Psychology major from Hinsdale, IL. She is interested in issues of social justice and the racial aspect of schooling and how that plays into classroom biases. Mary Claire is contemplating law school.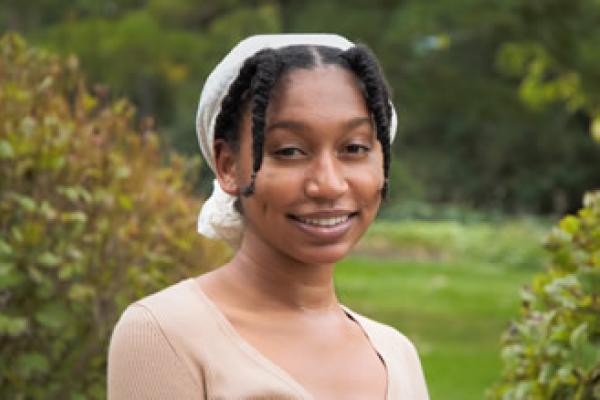 Ashley Lizana
Ashley grew up in Long Beach, CA. A Political Science major, she is interested in education policy, improving school quality in urban areas, and public education. Ashley is considering teaching or law as a career.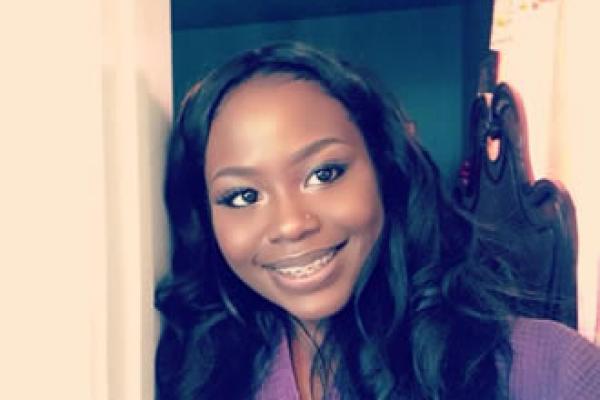 Daut'e Martin
From New Orleans, Daut'e is a Posse scholar majoring in Africana Studies. She'd like to be a school administrator and "build the minds and hearts of underserved children."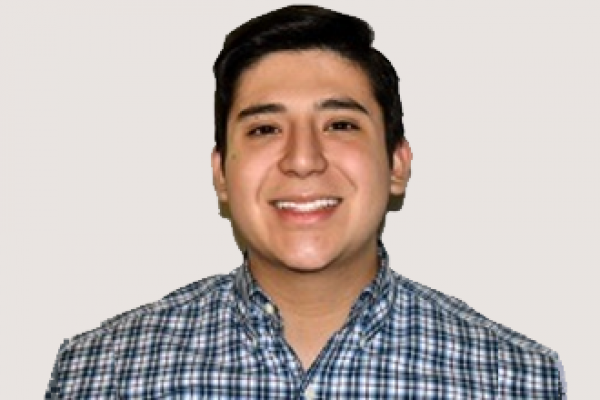 Abel Martinez
Abel is from Harvey, LA. A Political Science major with a minor in Latino Studies, he is interested in teaching one day.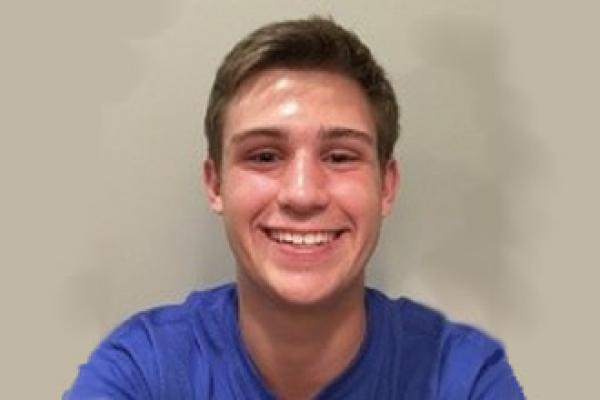 Evan McKenna
From Morristown, TN, Evan is a Psychology and English major with a second minor in Science, Technology, and Values.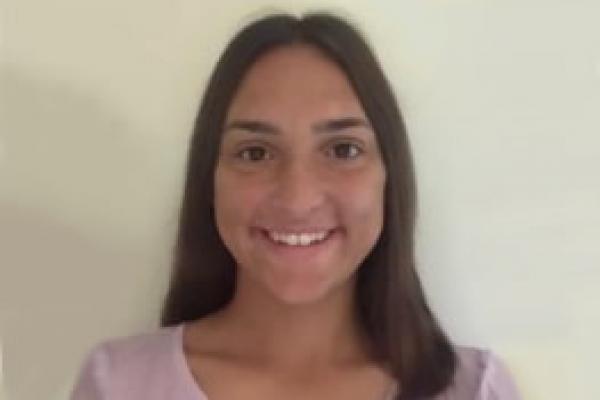 Kate Morse
From outside Boston, Kate is a major in Applied and Computational Mathematics and Statistics with a minor in Digital Marketing. She is thinking of being a teacher and interested in the ACE Teaching Fellows program.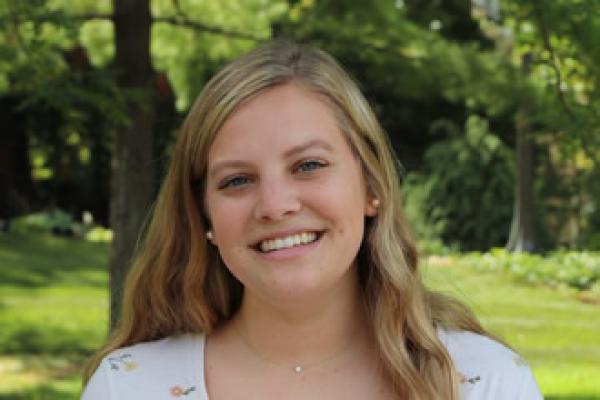 Claire Murphy
From Tulsa, OK, Claire is majoring in Psychology and Spanish (Suppl). She is especially passionate about equal opportunity in education. "I believe education is a crucial stepping stone to future success."
Erica Robison
From Bethesda, MD, Erica is a History major. She tutors with Slice of Life and is interested in efforts that are being made to rectify the ills in America's public schools.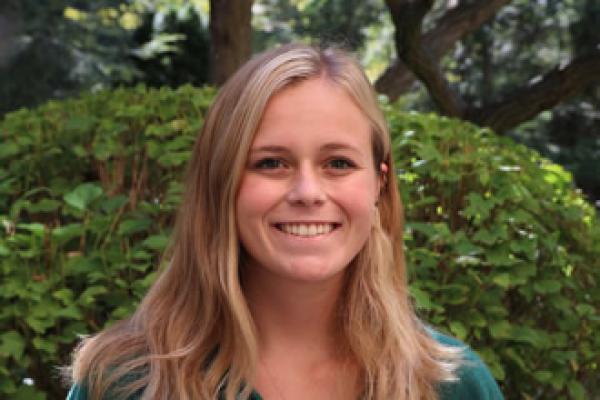 Bella Seip
Bella calls Richmond, Virginia home. The Neuroscience and Behavior major is fascinated by the brain, especially how trauma affects it and the learning process. She has a particular interest in special education.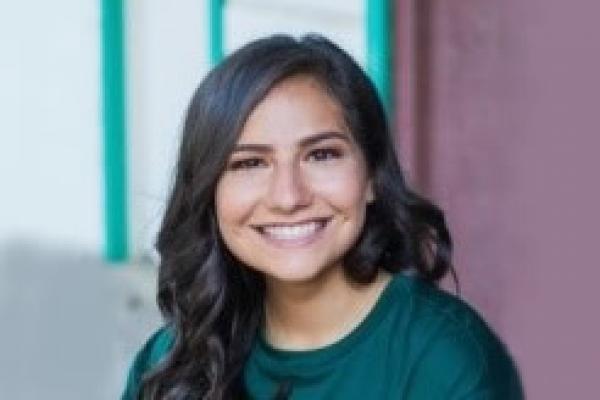 Denise Shaffer
An Anthropology major, Denise is from Houston, TX. A series of summer and fall break experiences revealed to her how vital education is to human development. She is considering international or immigration law.
Luke Sisung
Luke is a native of New Orleans and an English and Political Science major. A self-described "kid guy," he believes education is a moral issue, so he is interested in research that examines morality.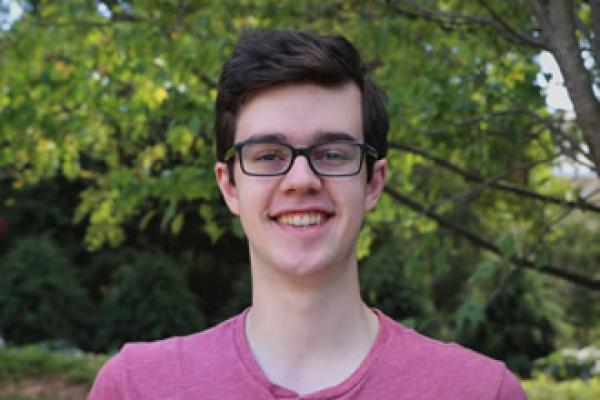 Robby Sveda
Robby grew up outside Pittsburgh, PA. The Business Administration major is interested in education because he sees that education is the foundation of many systemic problems and structural inequalities.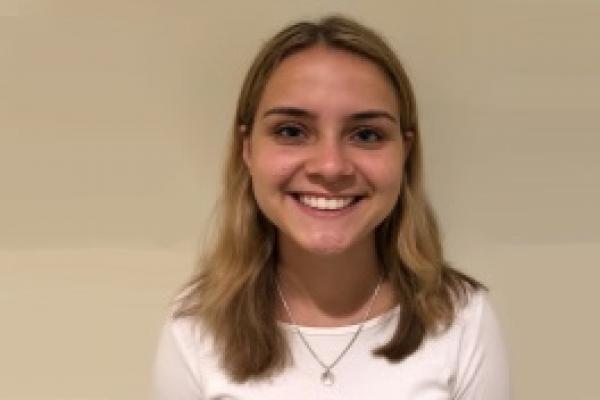 Lizzy Wendel
Lizzy is a Neuroscience & Behavior major from Chappaqua, NY. She loves other cultures and languages and is especially concerned about social inequities. She hopes to teach and then move into administration one day.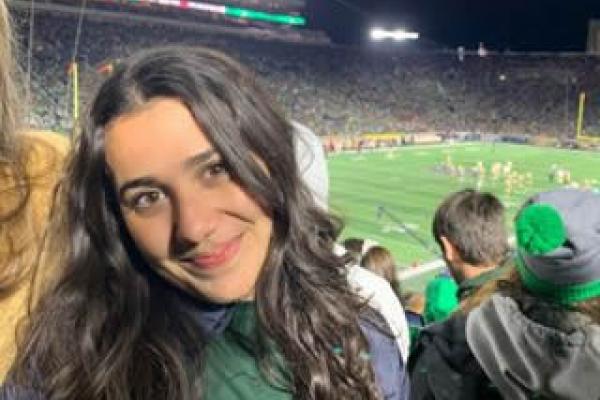 Caroline Zlaket
This native of Tucson, AZ is a Sociology major "because it provides a lens for seeing and understanding the world." She's interested in teaching because of all the teachers who have inspired her--including her mom!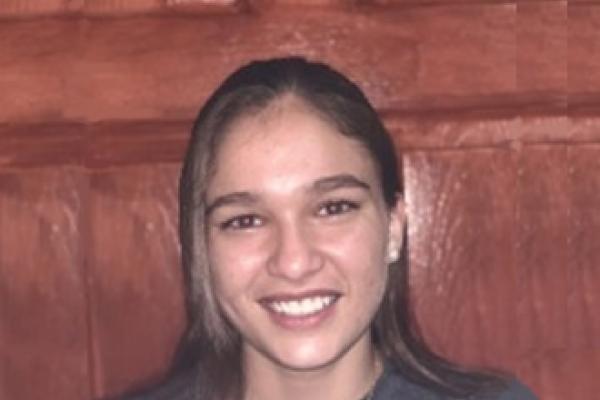 Adri Bodewig
Adri is from El Salvador and is pursuing majors in Economics and Global Affairs. She attended a private American school K-12 and hopes to eventually work with education systems in the international community.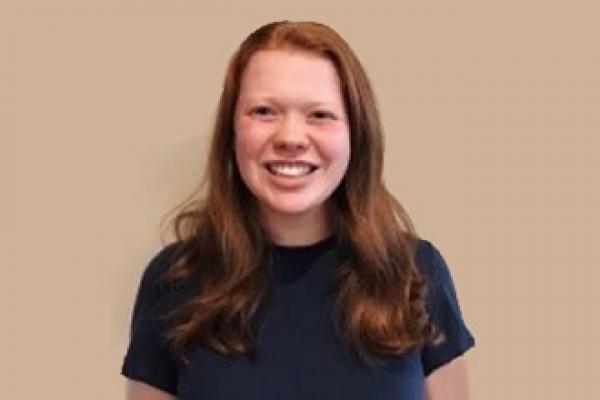 Clare Brown
From Arlington Heights, IL, Clare is a Sociology and Peace Studies major. Clare has had a long interest in education. She says, "The more I learn…the more I see that education can change the world."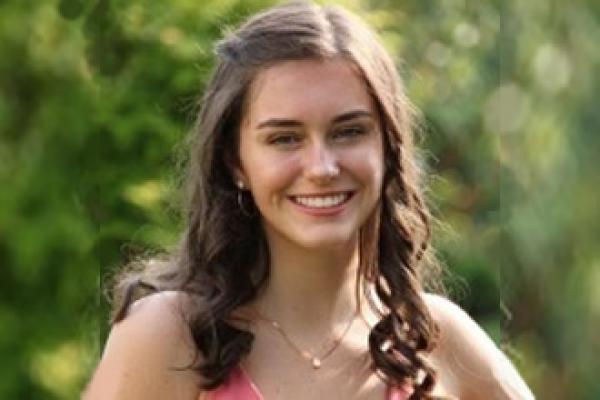 Nicole Campbell
Double-majoring in Design and Neuroscience and Behavior, Nicole is from Fairfield, CT. Her end goal is a career in child development or policy. Meantime, she is interested in the idea that education can address socio-economic gaps.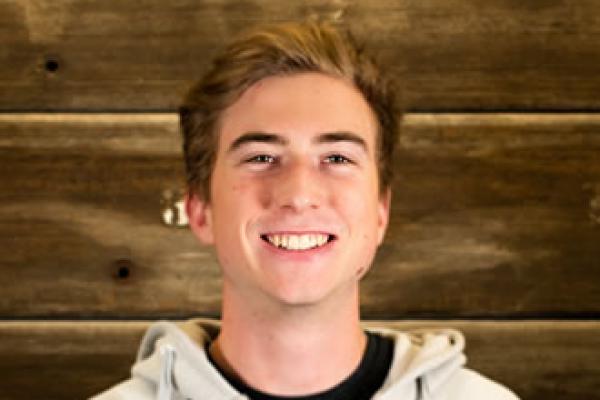 Kieran Cantwell
Kieren is a Psychology major with a minor in Business Economics. From Los Angeles, he is interested in human development and how circumstances affect personality and decision-making. He'd like to be a coach and a teacher.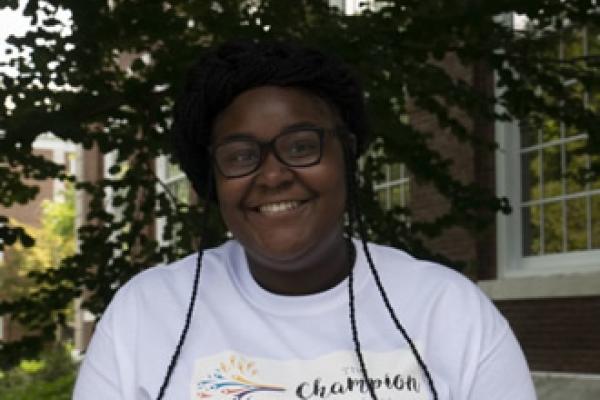 Leila Champion
A Marketing major with a minor in Africana Studies, Leila is from Indianapolis. For research, she is curious about the access of underrepresented minority students to leading colleges. She hopes to be a school administrator one day.
Fangrui Chen
Fangrui is from Nanchang, China. Majoring in Economics and Applied & Computational Math & Statistics, he plans to conduct research on international education. Fangrui is interested in becoming a teacher.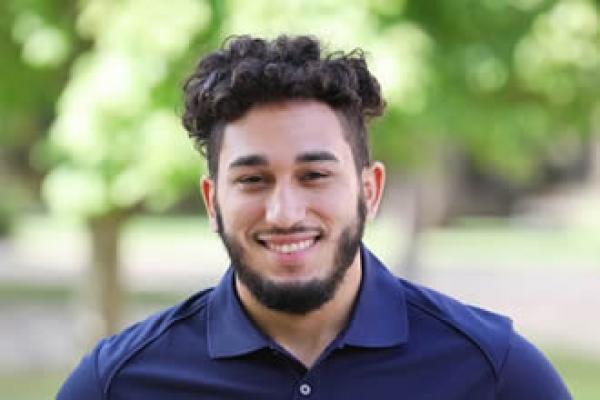 Miguel Coste
From Tampa, FL, Miguel is a Neuroscience and Behavior major. He believes that education is the way out of poverty and says, "If we change public education in the US, which is how most students are educated, we will change our world."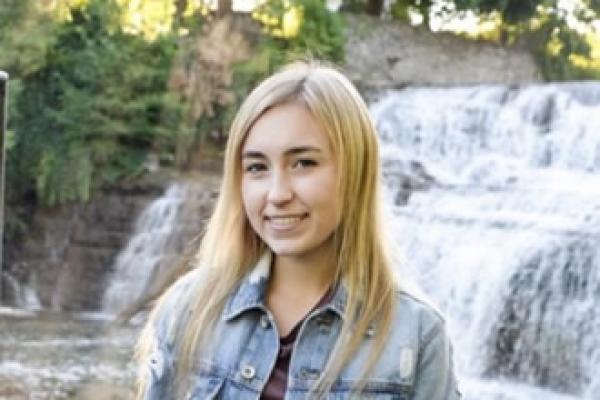 Emily Gates
Emily is from Buffalo, NY. Majoring in Accounting, she is interested in what works and what doesn't in the education system largely because of the influence of one of her teachers in high school. Emily hopes to become a math professor.
MyKayla Geary
From Houston, TX, MyKayla is an International Economics major and an Accounting minor. She is especially curious about forms of teaching that occur outside the classroom and "disparities in education in communities of color."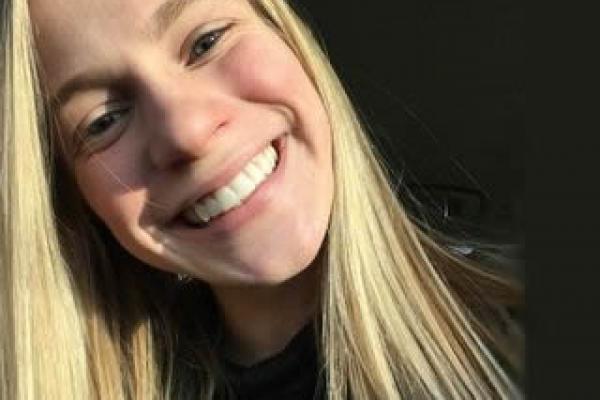 Alice McCullough
A native of Brookfield, WI, Alice is majoring in Political Science and Spanish. She has a heart for public schools and would like to learn more about policies that "help every child get an excellent education."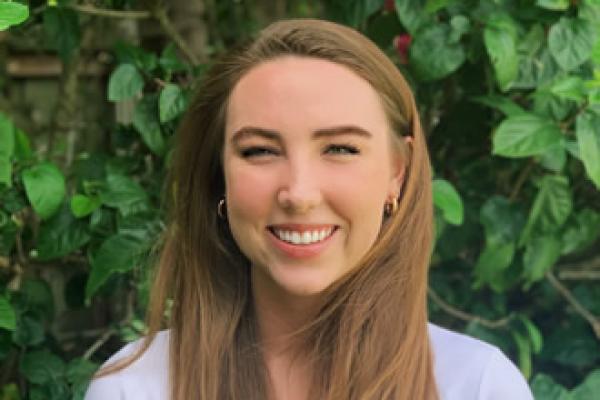 Quinn McKenna
Quinn is a PLS major from North Palm Beach, FL. She is drawn to ESS because "education plays an integral role in shaping our youth." Quinn aims to serve in the education sector of the Peace Corps and eventually become an English teacher.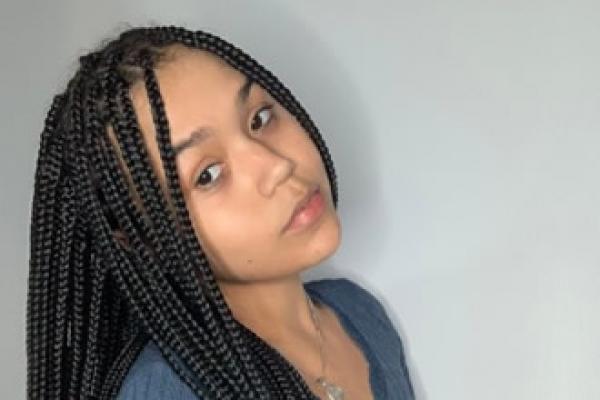 Madison Nemeth
Madison is from the south side of South Bend majoring in Africana Studies and Political Science. She has researched hip hop pedagogy and is interested in reforming education to be more inclusive of minority students.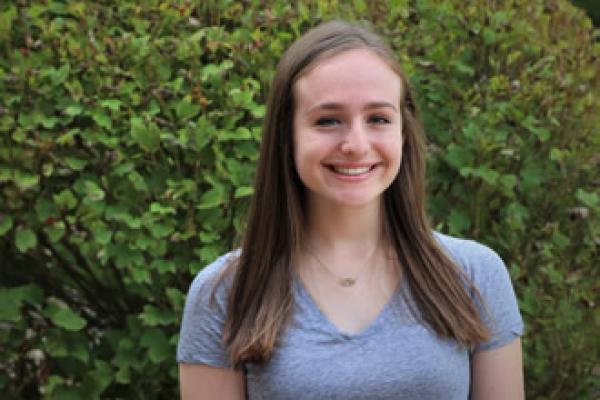 Katie Pasquinelli
From Chicago, Katie is majoring in Economics and Math. She has done a lot of tutoring over the years and hopes to be a math teacher one day. Katie has a heart for special education.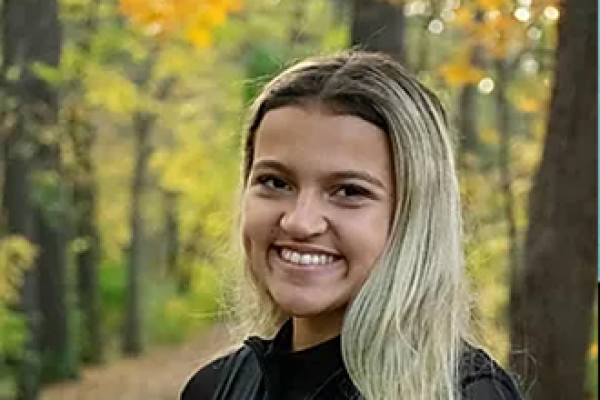 Sarah Rodriguez
Sarah is an Accounting major from Ft. Lauderdale, FL. She has been interested in education since she was a child. Given her own experiences as a student, she is especially interested in the achievement gap.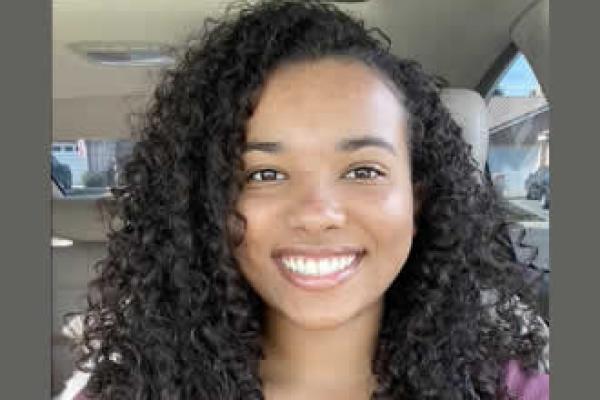 Kiara Schmidt
From southern California, Kiara is an American Studies major. She has first-hand knowledge of the impact teachers have on their students because of her mom, a teacher who now works as a professional development specialist.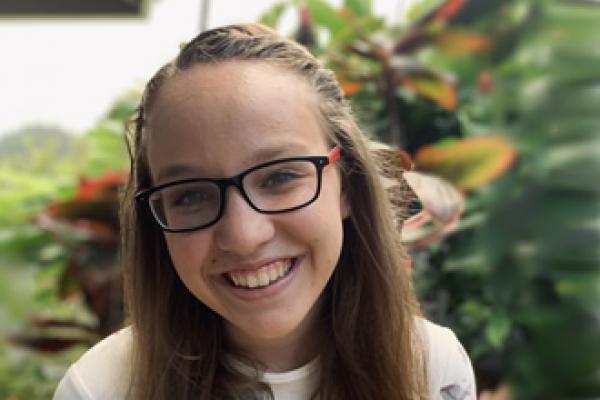 Kayla Swiderski
Majoring in Political Science and American Studies, Kayla grew up in Honolulu, Hawaii. She's curious about the role of the teacher as it extends beyond instruction, and school desegregation as a moral imperative.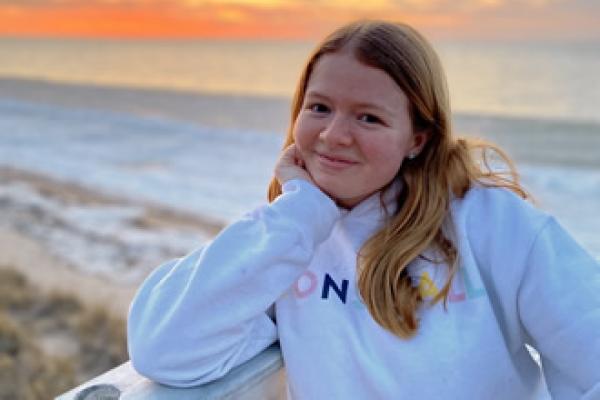 Juliet Webb
Juliet is an Anthropology and Peace Studies major from Westchester, NY. One educational issue she thinks about is where school responsibilities end and student responsibilities begin. Juliet has always wanted to be a teacher.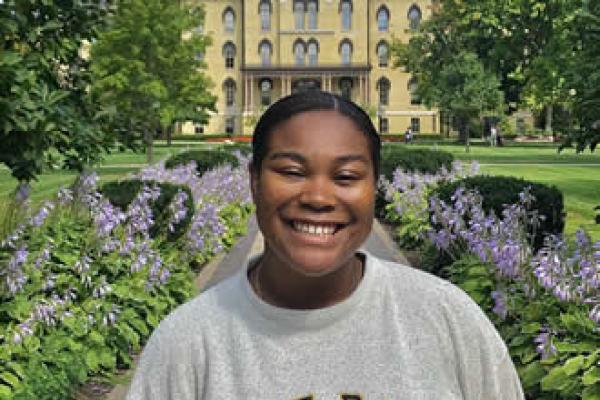 Tia Williams
Tia grew up in New Orleans "loving to learn and wanting to learn more." She is pursuing a degree in Mendoza because of her interest in nonprofit work. Tia is also interested in becoming a teacher.